Berkeley College, NY
New York, NY
Since 1931, Berkeley College has specialized in preparing students for professional and personal success. The College is comprised of the Larry L. Luing School of Business, the School of Professional Studies, the School of Health Studies, the School of Graduate Studies, and the School of Liberal Arts. Proven, career-focused programs are offered in a diverse range of areas and lead to Bachelor's degrees, Associate's degrees, Certificates, and a Master of Business Administration (MBA) in Management.
Today, more than 7,100 students study at campuses in New York and New Jersey, as well as Berkeley College Online. More than 440 are international students representing nearly 75 countries. Berkeley's facilities are strategically located to provide access to all that the New York/New Jersey metro area has to offer. The New York campuses are in the heart of New York City, Brooklyn, and White Plains. The New Jersey campuses are located in Newark, Paramus, Woodbridge, and Woodland Park.
Combining intense classroom instruction with practical hands-on learning, programs are carefully developed and regularly updated with input from industry experts to ensure marketplace relevancy. Instructors are chosen for excellent academic credentials, professional experience, and a dedication to delivering close, personal attention to students.
All programs require faculty-monitored internships, practicums, or job-related assignments as part of the curriculum, allowing students to apply what they've learned in real-world situations and giving them valuable experience for beginning a career. A dedicated Career Service department identifies and prepares students for job opportunities.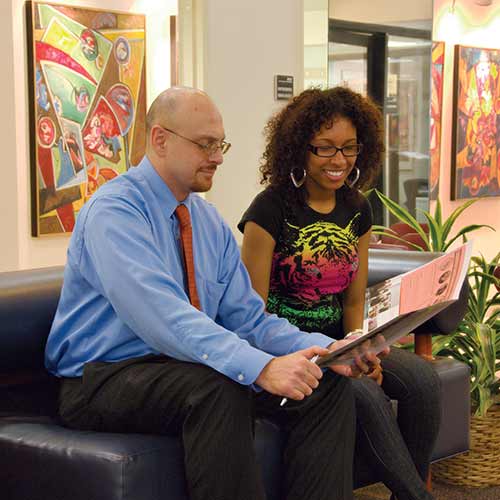 About Berkeley College, NY
Right from the start, you'll notice that Berkeley College is a unique college experience. Our goal is to do everything possible to help you reach your full potential. While we have the facilities and resources to offer an outstanding education that's very focused on preparing you for a career, most people say that Berkeley feels more like a family. You won't feel like a number—people will know you by name. Someone will always be available to help. And you'll get a practical, powerful, hands-on education that will truly prepare you to enter the professional world.
Mission Statement
Berkeley College empowers students to achieve lifelong success in dynamic careers.