Briar Cliff University
Sioux City, IA
Students from across the country come to Briar Cliff University for a values-based education rooted in the Catholic and Franciscan traditions of academic excellence, preparation for career success, and a warm and welcoming community. Students can choose from over 40 areas of study, including a number of interdepartmental and divisional majors, and pre-professional programs including nursing, business, social work, education and mass communications. The School also boasts an impressive social life filled with a full calendar of events and activities.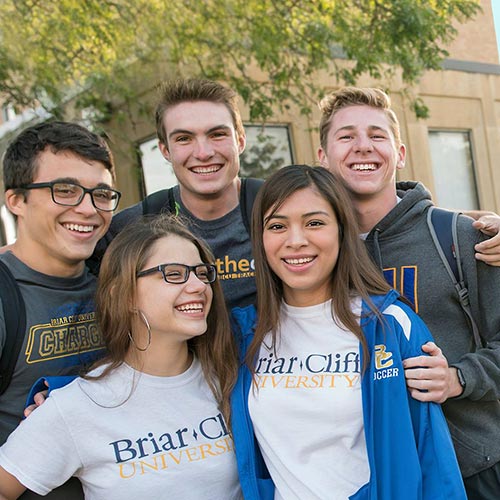 About Briar Cliff University
We are the Catholic, Franciscan learning place. Here, each person's dignity is appreciated and celebrated, providing a powerful sense of community and a place to pursue a private, liberal arts education that shapes more than your résumé — it shapes your character.
Mission Statement
Briar Cliff University is a community committed to higher education within a liberal arts and Catholic perspective. In the Franciscan tradition of service, caring and openness to all, Briar Cliff emphasizes quality education for its students, combining a broad intellectual background with career development. The University challenges its members to grow in self-awareness and in their relationships to others and to God.