Missouri Valley College
Marshall, MO
At Missouri Valley College (Marshall, MO), home to over 1,400 students, students are never "just another number". With an 16:1 student-to-faculty ratio, Valley is a place where diversity comes to life.
Students from 38 states and 36 foreign countries come together and create a unique learning experience. We strive for academic excellence; with 30 different majors and 7 pre-professional programs. We help you get both classroom and real world experience.
Student life is a priority at MVC. With more than 25 student groups and organizations, it's easy to get involved. We pride ourselves on tradition; we're a leader in the NAIA's Heart of America sports conference. Since 1889, with true Viking spirit, Missouri Valley College has seen the lives of many young people transformed.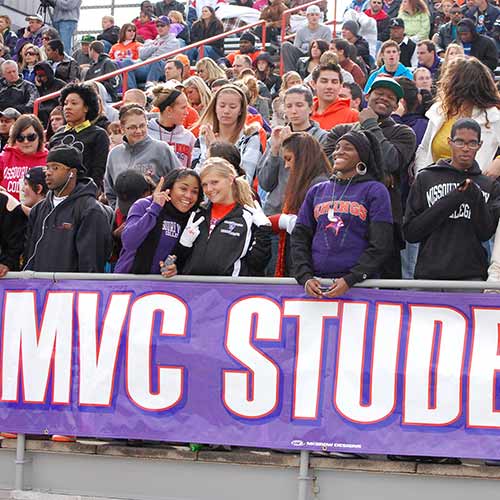 About Missouri Valley College
Missouri Valley College is a private, four-year liberal arts college located in Marshall, Missouri. Situated on a beautiful, 150-acre campus, we-re not far from major cities like Kansas City and Columbia, but we-re small enough to feel like family. For nearly 130 years, Missouri Valley has offered a spirited, supportive atmosphere for high-achieving students and faculty alike.Known for its dynamic, richly diverse, and friendly educational environment, Missouri Valley College offers many opportunities to grow in mind, body, and spirit. Faculty are personally and professionally engaged in preparing thoughtful citizens for meaningful lives and careers. Grounded in the liberal arts, undergraduate and graduate studies empower students to master interdisciplinary skills needed to succeed in a knowledge-based global society. Stewardship of resources will sustain innovative teaching to stimulate critical thinking, creativity, aesthetic appreciation, and the joys of lifelong learning.
Mission Statement
Guiding students to succeed through personal instruction and intellectual inquiry.