Trevecca Nazarene University
Nashville, TN
The sky's the limit. We teach that.
Be part of a Christian community: Trevecca Nazarene University is committed to helping students become all that Christ calls them to be. That commitment is apparent in Trevecca's motto — Esse quam videri which means "To be rather than to seem." Trevecca encourages students to develop lives of integrity, authenticity and student leadership, and our community atmosphere supports character development.
Enjoy Nashville: Trevecca's serene, attractive 77-acre campus is located just five minutes from Nashville's downtown area. Students have access to the many attractions of a thriving city including music venues, professional athletics, a first-rate art museum and much more.
Find the program you want: With more than 80 undergraduate majors, you can find the one that meets your needs. Each major includes multiple opportunities to expand classroom learning — research projects with professors, internships, service projects and participation in related activities and organizations. This combination of classroom learning and practical experience will prepare you for a life of leadership and service.
Make college affordable: The cost of college is a big concern, but Trevecca's Office of Financial Aid will help you find scholarships, grants and other financial resources. Each year, it helps 99% of Trevecca students secure some form of financial aid. If you need a job during your school years, you may find employment on campus or in a local business. Trevecca students have cultivated a positive reputation as dependable employees, and that reputation will help you. Additionally, some internships come with pay.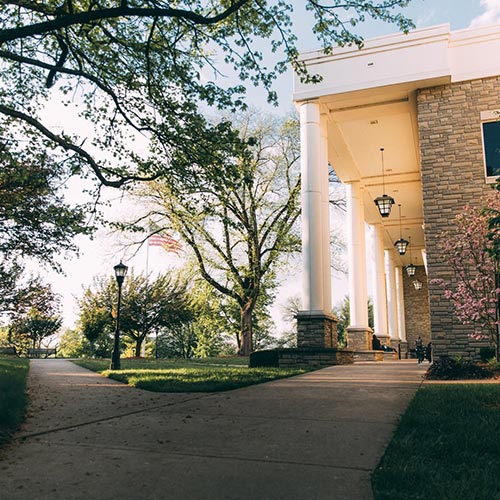 About Trevecca Nazarene University
Trevecca is a Christian university in the heart of Nashville focused on preparing students for lives of leadership and service. Founded in 1901, Trevecca is committed to holistic education that encourages students to grow intellectually, socially, emotionally, physically and spiritually. In addition to its historic main campus near downtown Nashville, Trevecca offers two other locations across Tennessee, and online classes worldwide. Trevecca has been recognized as a national university by the U.S. News & World Report's Best Colleges; as a doctoral university by the Carnegie Foundation; and as the #2 school in Tennessee for bachelor's degree graduate salaries by GradReports. With students from 47 states and 39 countries, Trevecca offers 20 associate degrees, 81 undergraduate majors, 25 master's programs, and three doctoral programs as well as specialist and certificate programs.
Mission Statement
Trevecca Nazarene University is a Christian community providing education for leadership and service.