Carroll College
Helena, MT
Student-centered and affordable, Carroll College (Helena, MT) is a private, four-year Catholic college offering students proven success. Our pre-med students have an average medical school acceptance rate of 85%. Nursing graduates post a 95% first-time pass rate on the RN examination. Civil engineering majors have a 90% first-time pass rate on the national Engineer-in-Training exam.
What these results illustrate is the power of Carroll graduates to launch their careers and flourish in their professions immediately after earning their diplomas. This success extends to all Carroll students in all majors, from business and accounting to computer science and teaching.
Because Carroll is small, with an enrollment of 1,450, students do not have to stand in line for professional opportunities or to enjoy access to internships and education-abroad opportunities. Distinctive to Carroll is its dedication to service learning and social justice through projects serving the local food bank, homeless shelter and schools.
Carroll wins big national recognition. Carroll math students have won top world ratings in the interdisciplinary and math modeling contest. The Carroll Talking Saints forensics team is ranked in the top ten nationwide and has won its regional championship for 21 straight years. In athletics, the Carroll Saints football team reigns as a six-time NAIA national champion.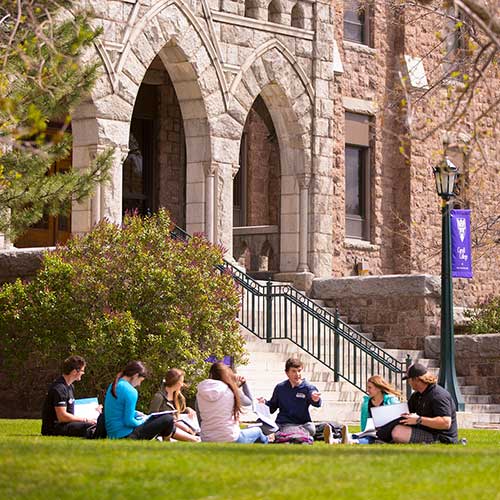 About Carroll College
Living and learning at Carroll College is about more than simply earning a degree. It's about more than preparing for a career. It's about who you become, and the lives you touch along the way. Here, we engage with one another in ways you simply don't see other places. We inspire one another. We seek out ways to improve life, and lives, all over the world. It may be an anthrozoology student having a breakthrough while training a dog on campus. Environmental science students sharing their future dreams while conducting research in a mountain stream. A couple of friends kayaking the Missouri River together. Or watching our Fighting Saints athletic teams excel on the field or court. At Carroll, it's about the moments we share. Because more than any knowledge gained, it's the moments here that make us who we are in life—now and into the future.
Mission Statement
Carroll College is a Catholic, diocesan, liberal arts college in the ecumenical tradition of the Second Vatican Council