North Central University
Minneapolis, MN
North Central University is a private, Christian university serving 1,300 students in the heart of Minneapolis. North Central is committed to offering programs and majors that prepare young people to serve God in the field of their calling - no matter where that calling takes them.
North Central offers more than 120 academic programs in the College of Arts and Sciences, College of Fine Arts, College of Ministry, and College of Missions. The University also offers advanced educational opportunities through graduate studies coursework and the Institute for Biblical and Theological Studies.
The tight-knit university community gives experts in each field of study a chance to work closely alongside students to ensure the best preparation to become leaders in their fields. This interaction with supportive faculty, paired with a convenient downtown location, allows North Central to provide a unique and exciting environment where students have access to a new world of opportunities - both in their college careers and beyond!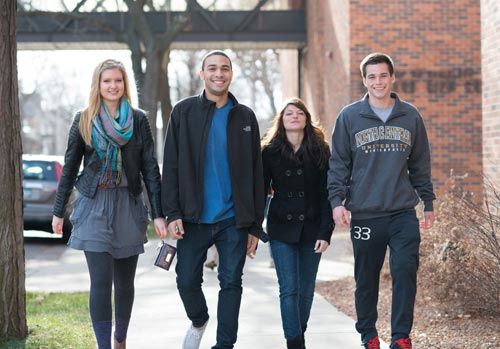 About North Central University
North Central University is a Christian university in Minneapoolis, Minnesota, with a Bible-based and Pentecostal foundation and a commitment to academic excellence. North Central prepares students to fulfill biblical models of leadership and ministry throughout the world. As it says in Ephesians 4:11-12, -So Christ himself gave the apostles, the prophets, the evangelists, the pastors and teachers, to equip his people for works of service, so that the body of Christ may be built up,- we work hard to equip our students for service and leadership locally and globally.
Mission Statement
North Central University is a Christ-centered, Bible-based, Pentecostal school with a commitment to academic excellence that prepares students to fulfill biblical models of leadership and ministry throughout the world. (Ephesians 4:11-12)