Faulkner University
Montgomery, AL
Faulkner University (Montgomery, AL) is a Christian university where you can make connections that will last a lifetime. You will find small classes, caring professors and an active campus social life. Our commitment to providing a Christian education goes beyond required Bible classes and daily chapel. Faith permeates all we do, from classes taught by dedicated Christian faculty to mission trips and community service.
You can choose from more than 70 majors at Faulkner University. Whether you want a career in business, education, biology, counseling, ministry or criminal justice, you can find it here. We also offer seven graduate programs, including a nationally-accredited law school and a new Ph.D. program in humanities.
Faulkner is a leader in integrating technology into the learning experience for our 3,000 students, with campus-wide Wi-Fi, iPad-based learning and 24/7 access to online libraries, research databases and educational apps. When not in class, students can enjoy a variety of intramural and intercollegiate sports, theatre, chorus and band, plus active social clubs and on-campus events.
In addition to its traditional programs on its 85-acre campus in Montgomery, Faulkner offers executive education and online learning opportunities for adult students on campuses in Birmingham, Huntsville, Mobile, Montgomery and beyond.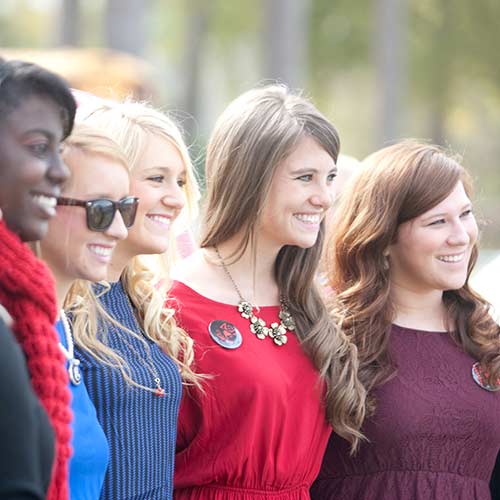 About Faulkner University
Faulkner University is a private, Christian liberal arts university based in Montgomery, Alabama. With a mission to provide an education anchored by not only intellect but also character and service, the Faulkner experience aims to educate the whole person.
Mission Statement
The mission of Faulkner University is to glorify God through education of the whole person, emphasizing integrity of character in a caring, Christian environment where every individual matters every day.