Fisk University
Nashville, TN
The dreams of great leaders like W.E.B. Du Bois, great poets like Nikki Giovanni and great historians like John Hope Franklin are alive at Fisk University. Before they achieved enormous status and changed the world- before they became dream-makers in their own rights - they were Fiskites. Our history serves as a wellspring of inspiration for our students.
Only one year after the Civil War came to an end, three enterprising missionaries founded the Fisk Free Colored School in Nashville (TN). Their first students were inextricably bound by the tireless struggle for equality and shared an unquenchable thirst for learning.
Fisk is a national attraction for talented students. In Forbes Magazine's 2014 list of "650 Top Colleges," Fisk is ranked in Tier One and is the nation's highest-ranked historically black college/university.
61% of Fisk students enter graduate or professional school within one year of graduation, well above the national average (23%). Biology is the most popular major, followed by business, psychology, physics and chemistry. A Master's-to-Ph.D. "bridge program" in physics, astronomy and materials science is offered in conjunction with nearby Vanderbilt University. Other partnership options allow students to pursue degrees in engineering, pharmacy, medicine as well as art, design & film.
With nearly 30 bachelor degree programs, over 60 student organizations, internships, student exchange, independent study, distance learning and research opportunities available, it's no wonder that students have been drawn to Fisk for almost 150 years!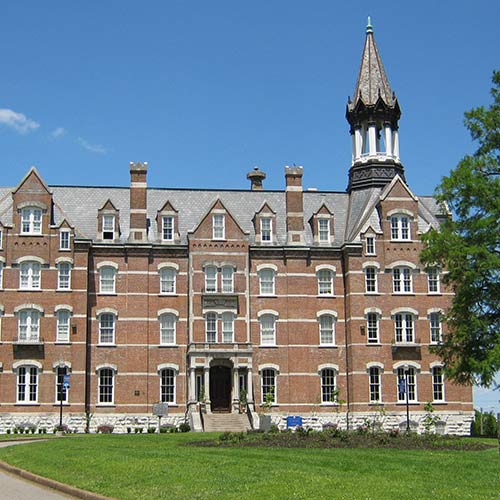 About Fisk University
Founded in 1866, shortly after the end of the Civil War, Fisk University is a historically black university and is the oldest institution of higher learning in Nashville, Tennessee. Fisk-s outstanding faculty and students continue to enhance the University-s national reputation for academic excellence, which is validated year after year by the leading third-party reviewers, as well as, by the pool of talented applicants and the large percentage of alumni who complete graduate or professional degrees and become leaders and scholars in their fields.
Mission Statement
Fisk University produces graduates from diverse backgrounds with the integrity and intellect required for substantive contributions to society. Our curriculum is grounded in the liberal arts. Our faculty and administrators emphasize the discovery and advancement of knowledge through research in the natural and social sciences, business and the humanities. We are committed to the success of scholars and leaders with global perspective.