Grand View University
Des Moines, IA
Grand View University hosts 2,200 students in the heart of the vibrant city of Des Moines, Iowa, a metro area of more than half a million people that offers strong internships and all the amenities of city life.
Students study in 40 undergraduate majors and four graduate programs, participate in 24 sports – including national championship teams in football and wrestling – and live in some of newest residential facilities in the state. With an average class size of 17 and a student to faculty ratio of 14:1, GV professors provide personal attention and create strong relationships with students.
Grand View is among the most affordable universities in the Midwest. If fact, many students find that the cost of Grand View is comparable to a state university. After grants and scholarships, 77% of the most recent full-time, residential GV freshman class paid tuition, fees, and room & board that were comparable to or less than the published in-state prices at Iowa's public universities. The average financial assistance package for new first year GV students exceeds $22,800.
What's more, Grand View's whole-degree planning and financing plan helps students reduce costs further, borrow less, and stay on track to graduate in four years.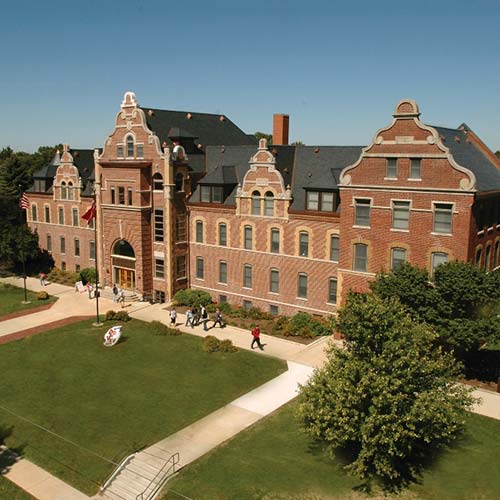 About Grand View University
Founded more than 100 years ago in 1896, Grand View offers a high-quality education to a diverse student body in a career-oriented, liberal arts-grounded curriculum in Des Moines, Iowa, a metropolitan area of more than half a million people. Grand View offers bachelor's and master's degrees, and welcomes traditional students and adult learners representing a wide range of religious and cultural backgrounds. At Grand View, students find a winning combination of high-quality programs, experienced professors, and caring individuals. With approximately 2,000 students (around 1,650 full time), an average class size of 16, and a student-to-faculty ratio of 14 to 1, students get to know their professors and other students well. They learn independence and seek responsibility in Grand View's educational environment. Learning is an interactive process at Grand View—students engage in lively discussions, work on real-world projects, and participate in career-related work experiences. Grand View welcomes and supports students from all walks of life, geographies, religions and ethnicities.
Mission Statement
Grand View University engages, equips, and empowers students to fulfill their individual potential and serve society. Committed to the development of the whole person – mind, body and spirit – and to preparing students for successful careers and responsible citizenship both in their communities and in a diverse and changing world, Grand View offers a liberal arts education that: Challenges students to inquire with a disciplined and critical mind, communicate effectively, and display an awareness of the global issues that affect us all. Creates a community of learners where differing perspectives are welcome, where friendly interaction is the norm, and where intellectual and personal integrity is expected and modeled. Offers a supportive environment where students can engage in community with others, discern life purpose, and grow in leadership. Affirms Christian faith and ethics as a vision for life, a vision that enhances our respect for the diversity and dignity of all people, for relating to others, and for the pursuit of lifelong learning. Informed by its Danish Lutheran heritage, Grand View is a School for Life.