Bryn Athyn College
Bryn Athyn, PA
Bryn Athyn, a private, coed, liberal arts college located just 20 miles from downtown Philadelphia, is dedicated to student success and a New Church approach to education and life. The academic program emphasizes critical thinking, quantitative reasoning, public presentation and experiential education.
With a student body of less than 300, Bryn Athyn is able to provide small classes (the average size is 13); a faculty-to-student ratio of 1:10; and, academic programs easily tailored to meet student needs.
Bryn Athyn believes in students' potential to become successful, contributing members of society. To that end, Bryn Athyn is focused on developing each student's ability to think independently and communicate clearly. Students are challenged to define their goals, discover their passions and live their lives with conviction.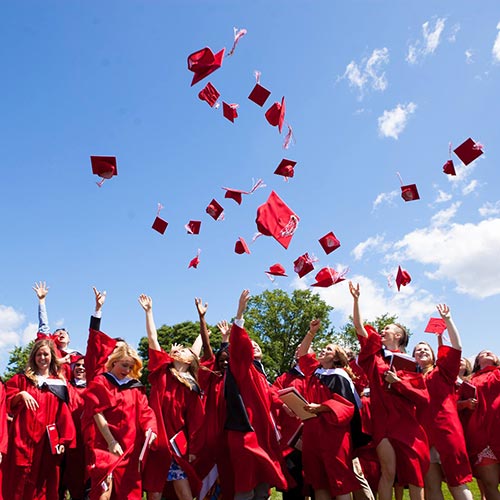 About Bryn Athyn College
Founded in 1877, Bryn Athyn College is a small, private, coeducational, liberal arts college dedicated to a New Church approach to education. The curriculum pairs rigorous academics with spiritual inquiry, and emphasizes critical thinking, quantitative reasoning, public presentation, and experiential education. Bryn Athyn classes are small, with an average class size of 14 students and a student-faculty ratio of 7:1. The 130-acre campus is located in Bryn Athyn, Pennsylvania, just 14 miles north of center-city Philadelphia.
Mission Statement
Bryn Athyn College of the New Church serves as an intellectual center for all who desire to engage in higher education enriched, guided, and structured by the study of the Old Testament, New Testament, and theological writings of Emanuel Swedenborg. This education challenges students to develop spiritual purpose, to think broadly and critically from a variety of perspectives, and to build intellectual and practical skills. The ultimate purpose is to enhance students' civil, moral, and spiritual lives, and to contribute to human spiritual welfare.