College of the Atlantic
Bar Harbor, ME
College of the Atlantic, perched between the Atlantic Ocean and Acadia National Park, offers a curriculum with a conscience. Classes focus on understanding the relationships between our environment-and humans -- and improving those relationships in policy, art, science and a multitude of category-defying fields. We call this Human Ecology, the single major of all students.
To achieve this degree, students fashion their own curriculum, combining classes offered in all fields, including a create-your-own-class option, independent study, off-campus internships and a capstone project. Classes are interdisciplinary, learning is hands-on and active. With a student faculty ratio of 11 to 1, relationships are emphasized. Students are encouraged to go to the source and do their own creative thinking in the hopes that they may help shape a more sustainable future. In 2007, COA became fully carbon-neutral. We want to make a difference.
Of COA's 350 students, one-sixth hail from outside the United States. Nearly two-thirds of the students study abroad. Sixty percent of graduates continue on to graduate school. In 2009, all three of our nominees for prestigious Watson Fellowships were granted a year's funding to travel around the world in pursuit of their dream research projects.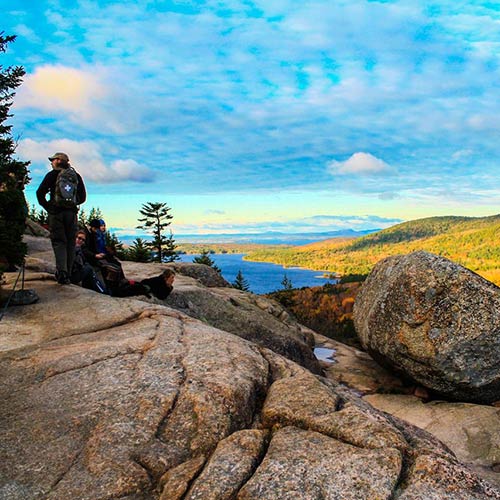 About College of the Atlantic
At COA you hold in your own hands the freedom, and responsibility, of building your educational path. Each student designs his or her own course of study in human ecology—an exploration of the relationships between humans and their natural, cultural, and built environments. Even though we all have the same major, no two students have ever taken the same set of classes. And you don't have to choose just one area of study; in fact, we hope you'll pull together different disciplines and get excited about the surprising connections between them.
Mission Statement
The College of the Atlantic community encourages, prepares, and expects students to gain expertise, breadth, values, and practical experience necessary to achieve individual fulfillment and to help solve problems that challenge communities everywhere.