Illinois Institute of Technology
Chicago, IL
At Illinois Institute of Technology, you can study architecture, business, computer science, engineering, math/sciences, human sciences, applied technology, design and law. Our rigorous programs and experience-driven curriculum will prepare you for that first career or graduate studies.
Expect small classes taught by faculty who are experienced in their field – not teaching assistants. With just over 3,000 undergraduate students and 5,000 graduate students, the student/faculty ratio is 12:1, and professors know your name.
Students are immersed in IIT's interdisciplinary approach to learning through the team-based, creative problem-solving experience of the Interprofessional Projects Program (IPROs). This is the program where students gave life to our urban campus garden, developed prosthetics for healthcare, worked with the Chicago White Sox on home run metrics and kick-started their own businesses.
Beyond the classroom, get involved in our 100+ student organizations or join one of our fraternities or sororities. Or, support your Scarlet Hawks on the field, the court, or in the pool. Oh, and did we mention Chicago? The IIT campus is located just 15 minutes from downtown – students love our location.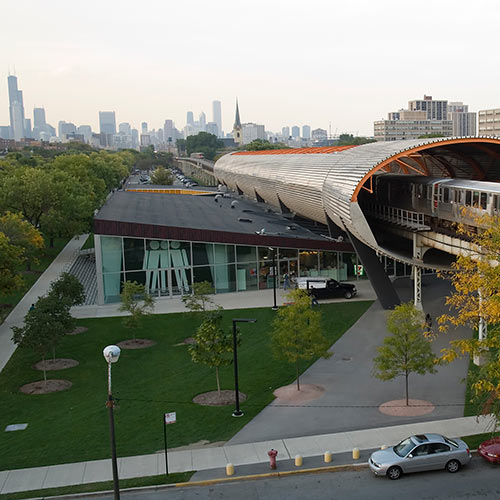 About Illinois Institute of Technology
Illinois Institute of Technology is a private, technology-focused research university offering undergraduate and graduate degrees in engineering, science, architecture, business, design, human sciences, applied technology, and law. One of 21 institutions that comprise the Association of Independent Technological Universities (AITU), Illinois Tech offers exceptional preparation for professions that require technological sophistication, an innovative mindset, and an entrepreneurial spirit.
Mission Statement
IIT will become the most sustainable, urban university campus in the United States.