Simpson College
Indianola, IA
Simpson College offers a welcoming, inclusive and vibrant campus community. Simpson's beautiful campus is just minutes from Iowa's thriving capital city, Des Moines.
Simpson's small class sizes create a dynamic learning environment distinguished by highly accomplished faculty, who are personally invested in ensuring student success. Whether conducting side-by-side research with Simpson faculty, participating in internships or studying around the world, students gain incredible — and highly marketable — experience throughout all four years here.
With 21 academic departments offering 75 majors, minors and pre-professional programs, there's something for everyone at Simpson. Many students (40%) choose to double down on their professional possibilities by pursuing two majors. All disciplines focus on developing the soft skills that employers covet — leadership, communication, teamwork, problem-solving and flexibility/adaptability.
More than 50% of students compete in the College's 23 varsity athletics programs. Esports is also attracting great student interest. Meanwhile, nearly 100 students participate in Simpson's highly acclaimed Speech and Debate Team, which has captured four national championships in the last five years. And many students shine in Simpson's highly-regarded music and theatre programs.
Additionally, the Culver Public Policy Center fosters civic engagement. Simpson posted a voter rate of 75.3% in the 2020 election, earning recognition as a Gold Campus by ALL-IN Campus Democracy Challenge for excellence in student voter engagement.
A Simpson educational experience produces outstanding outcomes. Over a five-year average, 95% of Simpson graduates were employed, in grad school, volunteering or in military service within 6 months of graduation.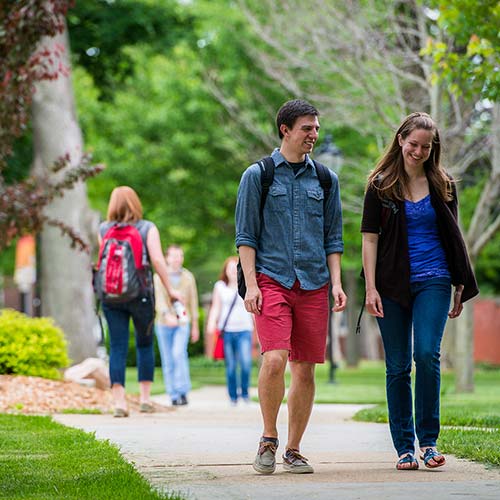 About Simpson College
WHY SIMPSON? Because it-s simply BETTER in 3 distinct ways. You will gain the confidence you need to make an impact in the world and be more marketable on the job. DON-T BLEND IN. GO TO SC.
Mission Statement
Through innovative learning opportunities, individual student attention, and an unwavering commitment to inclusive educational access, Simpson College cultivates a diverse community of learners to lead lives of meaning and purpose.