Wheaton College
Wheaton, IL
Wheaton is the quintessential distinctively Christian liberal arts college in the U.S., located just 25 miles west of Chicago. It is the academic home for globally diverse, intellectually ambitious, deeply faithful Christians who want comprehensive world-class quality in an environment of curiosity, conviction, and community.
Choose from 40+ majors in the liberal arts and sciences and six in the Conservatory of Music, including honors and undergraduate research opportunities and superior academic credentials that will open doors to top graduate programs. You'll receive career development and networking through our Center for Vocation and Career.
Faith, living, and learning are intimately intertwined, with 90% of students living in on-campus housing all four years. Wheaton offers generous need-based aid, academic Presidential scholarship levels, and is highly competitive in Men's and Women's NCAA Division III Athletics.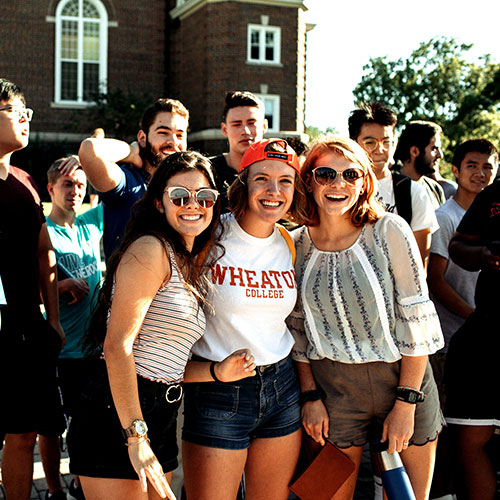 About Wheaton College
Wheaton College is an explicitly Christian, academically rigorous, fully residential liberal arts college and graduate school located in the Chicago area. Established in 1860 in Wheaton, Illinois, Wheaton is guided by its original mission to provide excellence in Christian higher education, and offers more than 40 undergraduate degrees in the liberal arts and sciences, and 18 graduate degrees in various fields of study.
Mission Statement
Committed to the principle that truth is revealed by God through Christ "in Whom are hid all the treasures of wisdom and knowledge," Wheaton College seeks to relate Christian liberal arts education to the needs of contemporary society. The curricular approach is designed to combine faith and learning in order to produce a biblical perspective needed to relate Christian experience to the demands of those needs.