Olivet College
Olivet, MI
For 175 years, Olivet College has been committed to developing global citizens capable of creating change. Students build the confidence to be more and develop the conscience to do good.
Relationship based education, where faculty and students actually get to know each other.
Inclusive and diverse campus community, where all are welcome into the OC family.
31 majors and 24 minors, including in-demand programs such as insurance and risk management, actuarial science, business, criminal justice, sports and recreation, marketing, and multiple science majors.
Leadership opportunities, including President's Leadership Institute and Women's Leadership Institute.
22 men's and women's NCAA Division III athletic teams and a founding member of the Michigan Intercollegiate Athletic Association, the oldest athletic association in the U.S.
100% of students receive merit-based aid, including talent scholarship opportunities for bowling, cheer, STUNT, competitive dance, Difference Maker (community service), Gospel choir, marching band, music and visual arts.
Global learning opportunities that provide diverse and innovative educational experiences abroad.
Service learning projects with hands-on experiences at the core of each program.
Industry-leading internship and research opportunities.
Graduate in four years, or the fifth year is free (when agreed upon academic plan is followed).
Olivet College is located in south central Michigan, 30 miles from Lansing.
With an enrollment of close to 1,000 students, Olivet is often described as "family." We understand you're an individual - with distinct academic and career ambitions. From the moment you take an interest in us, we take an interest in you.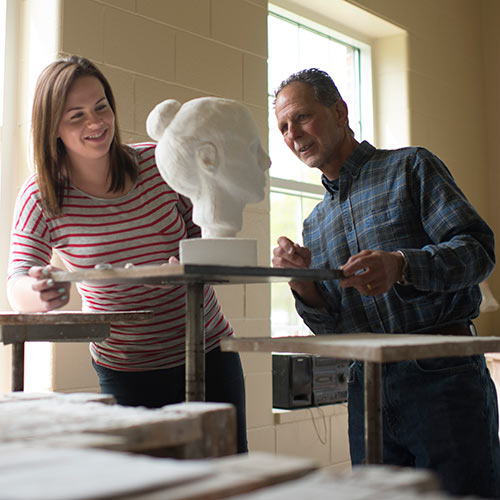 About Olivet College
From enrollment to graduation, Olivet College is committed to your personal, academic and career success. How do we make this happen? Our highly qualified faculty and staff are committed to engaging with you, our students, throughout the learning process. While the learning that happens in the classroom is powerful and important, you also grow as an individual while you live, play and interact with your faculty and peers outside the classroom. In fact, we often form connections with students that last well beyond graduation.
Mission Statement
Olivet College-s mission is to provide an education that enriches lives intellectually, morally and spiritually to a diverse campus community. Having attained these qualities through their educational experiences at Olivet, our hope is that our graduates will embody the -divine art and science of doing good to others,- as stated by the college-s founding fathers in 1844.