Pratt Institute
Brooklyn, NY
The combination of an award-winning professional faculty, a wide variety of majors ranked among the top ten nationally and an ideal location in a residential neighborhood close to Manhattan makes Pratt Institute (Brooklyn, NY) a top choice for students interested in professional programs in architecture, art, design or writing.
With so many programs from which to choose, students often major in one discipline and take electives in several others, exploring all their artistic interests. Pratt's faculty members are successful practicing professionals who ensure the currency of the curriculum and connect students with internships and, often, jobs.
The network of jobs for Pratt graduates stretches across the country and around the world, reflecting our vast alumni base of over 30,000 graduates.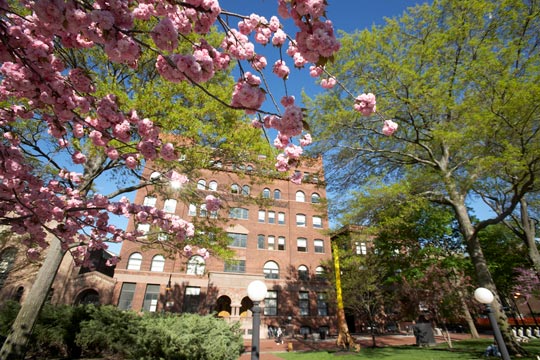 About Pratt Institute
Located in the most innovative part of the most important city in the world. As one of the world's multicultural epicenters for arts, culture, design, and business, New York City provides Pratt students with an exceptional learning environment that extends beyond the Pratt campuses in Brooklyn and Manhattan. Pratt has a 25-acre campus in Brooklyn, a creative hub in the midst of a renaissance, and another in Manhattan. The Institute's campus in the historic Clinton Hill neighborhood of Brooklyn is adjacent to the emerging Brooklyn Tech Triangle, a nexus for innovation and entrepreneurship. Pratt's programs are consistently ranked among the best in the country, and its faculty and alumni include the most renowned artists, designers, and scholars in their fields. Its interdisciplinary curriculum promotes collaborative and creative strategies for design thinking and provides students with unparalleled training facilities.
Mission Statement
The mission of Pratt Institute is to educate artists and creative professionals to be responsible contributors to society. Pratt seeks to instill in all graduates aesthetic judgment, professional knowledge, collaborative skills, and technical expertise. With a firm grounding in the liberal arts and sciences, a Pratt education blends theory with creative application in preparing graduates to become leaders in their professions. Pratt enrolls a diverse group of highly talented and dedicated students, challenging them to achieve their full potential.