120 N. State Street
Dover DE, 19901
Located in the historic capital city of the nation's first state, Wesley is the oldest private institution in Delaware. The campus is central to many major cities and the Atlantic Ocean which provides countless cultural, educational and internship opportunities. With 1,500 students, Wesley is a truly student-centered institution where you are treated like a valued member of the family, not a number. Every student brings their own distinct intelligence, talents, and charms to the community which makes the campus a fun, vibrant place to live and learn. With more than 35 different programs of study, there is something for everyone including a strong core curriculum with a liberal arts framework that gives Wesley students a solid education foundation and the skills that are in demand by today's employers. Wesley College was recently named Delaware's "Hidden Gem" by College Raptor, Inc. which recognizes little-known institutions that stand out in terms of academic rigor and student success. Wesley's dedicated faculty and staff are always eager and available to help students succeed. Come see what great things await you at Wesley College!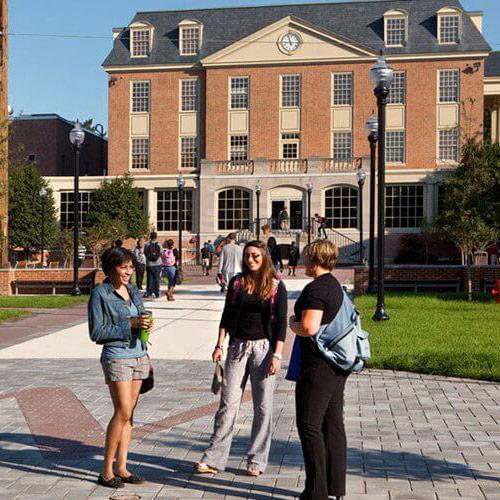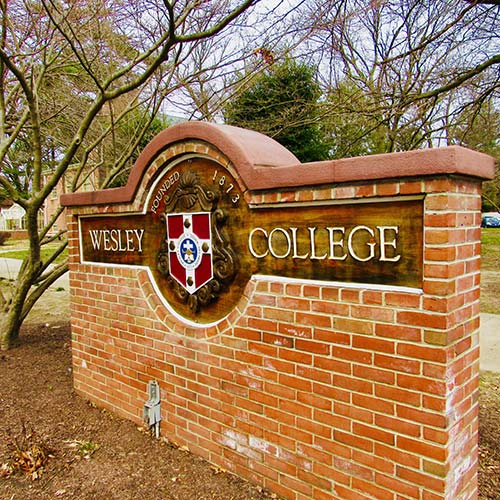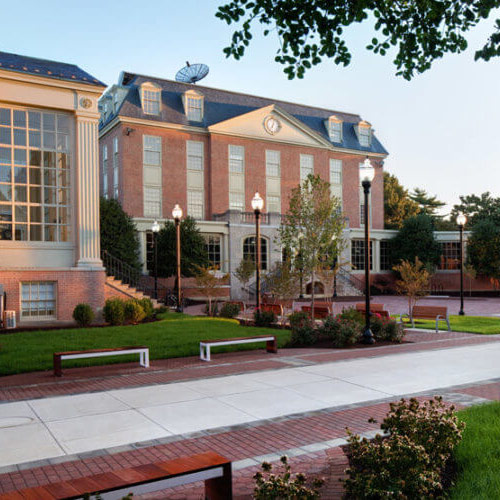 About
Founded in 1873 as a preparatory school, Wesley College has a covenant relationship with the United Methodist Church. The College offers 30 bachelors, four associates, and master's degrees in nursing, occupational therapy, education, business administration and environmental science in a multi-denominational, multi-cultural campus setting.
Mission
Wesley College is an institution of higher education that seeks to be among the finest student-centered learning communities in the liberal arts tradition. Consistent with our historically United Methodist affiliation, the College affirms meaning and purpose in life through justice, compassion, inclusion and social responsibility that enhance community life and respect for the environment. Wesley College exists to liberate and empower its students with the knowledge, skills, ethical attitudes and capacity for critical thinking needed to achieve personal and professional goals and to contribute to the local and global society.