One University Place
Chester PA, 19013
At Widener University, you will find a combination of quality academic programs, experiential learning and civic engagement that prepares you for success.
A Widener education means hands-on learning that starts in your very first semester --so you will know, early on, if you have chosen the right major. At Widener, reality starts in the classroom with real-life assignments – so real that Comcast decided to implement recommendations for "76ers Retro Nights" at the Spectrum, an idea that some of our students created for a sports marketing class.
A Widener education continues with service learning courses, co-op opportunities, paid internships, senior capstone projects and team assignments where professors purposely put students with very different personalities on the same team to work on projects and problem- solve together. At Widener, you can complete a paid co-op and still graduate within four years.
With an undergraduate student body of 2,700 students, you can expect personal attention and an open door policy from your professors. You'll find small class sizes and a student-faculty ratio of 12:1. All of this helps you build the confidence and competence to enter the professional world prepared to succeed.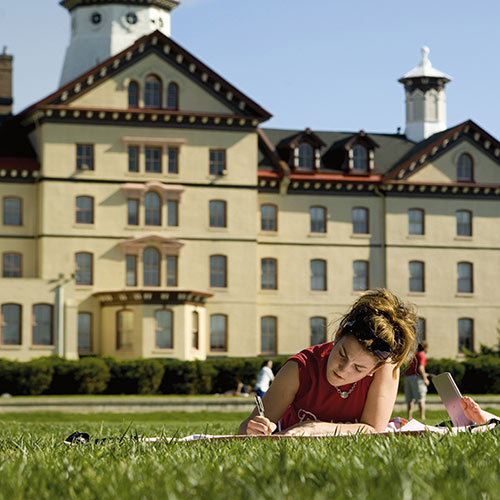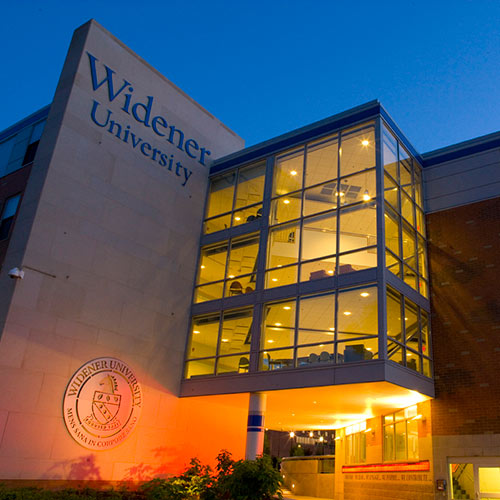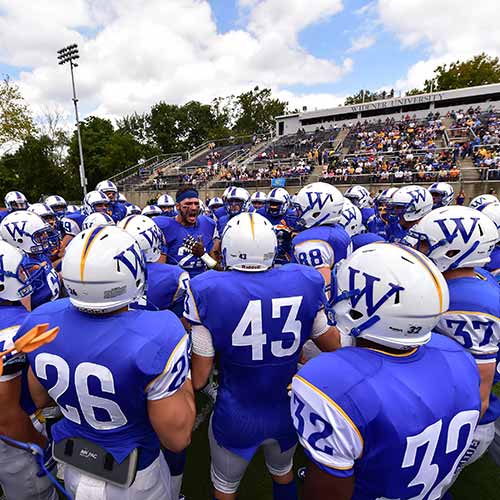 About
Widener is known for preparing the next generation of professionals—while informing the future of the professions they go on to lead. The lifelong value of a Widener education is rooted in a commitment to the professional and personal development of each individual student.
Mission
Here at Widener, a leading metropolitan university, we achieve our mission by creating a learning environment where curricula are connected to societal issues through civic engagement.