84 W South St
Wilkes-Barre PA, 18766
By providing small classes with PhD-level faculty, Wilkes University (Wilkes-Barre, PA) provides an environment where students can engage in study under the guidance of people passionately interested in their fields.
With a small student-to-faculty ratio, professors and students have an outstanding opportunity to build a professional relationship that benefits students beyond their college years. Founded in 1933, the university provides students with the experience, mentoring and education necessary for both career preparation and intellectual development.
Over 95 percent of the University's more than 2,000 students are offered some form of financial aid. With 37 majors and 13 minors to choose from, Wilkes students can find a program to match their interests and career goals. Our students remain engaged on campus through over 50 clubs and organizations or by participating in one of 16 intercollegiate sports teams.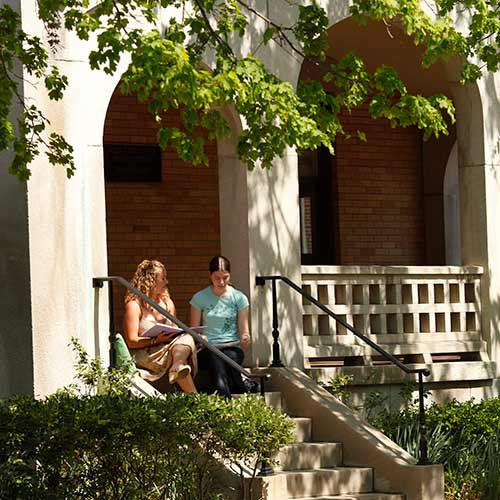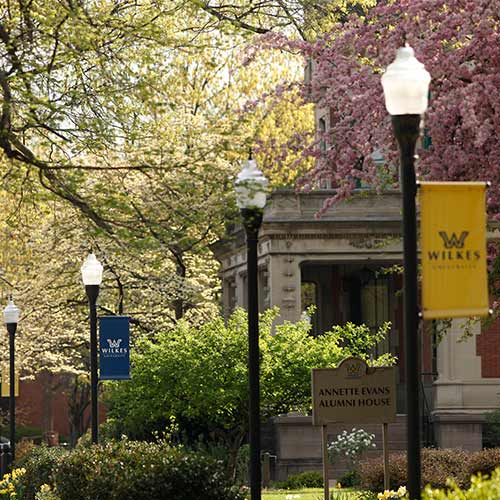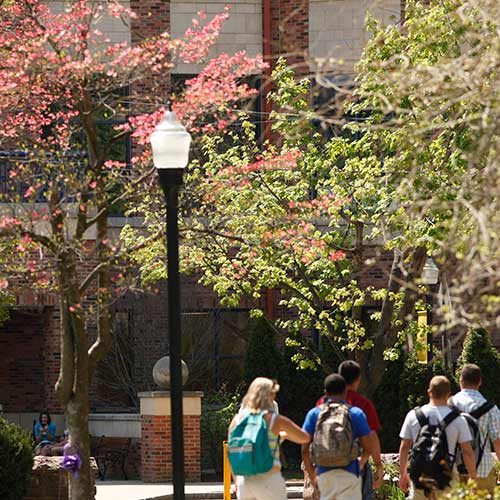 About
We have about 2,500 undergraduate students on campus, so you'll get to know your classmates by name. And you'll receive personalized attention from your professors, not a glance from a graduate student in a 500-seat lecture hall. We offer big opportunities. Wilkes is the only university of our size to offer the broad mix of professional and liberal arts programs we do. You'll have the opportunity to choose from numerous majors across six different schools. If you can't pick just one, you can double major or combine a major and a minor. Double major in engineering and digital media. Major in accounting and minor in Spanish. With so many different programs, you'll have a wide range of options. (If you're a math major, you can figure out exactly how many.) In addition to bachelor degree programs, Wilkes offers master's degree programs and doctoral/terminal degree programs including the doctor of nursing practice, doctor of education, doctor of pharmacy, doctor of philosophy in nursing and master of fine arts in creative writing. A Wilkes education is worth it.The Economist ranked Wilkes University 25th in the nation for economic value by comparing what our graduates earn to what they might have earned if they had studied elsewhere. The Brookings Institution, Money magazine and technology company Smart Asset have also recognized the value of a Wilkes education. We know that our commitment to academic success pays off for our students, but it's great to see others catching on.
Mission
To continue the Wilkes tradition of liberally educating our students for lifelong learning and success in a constantly evolving and multicultural world through a commitment to individualized attention, exceptional teaching, scholarship and academic excellence, while continuing the university's commitment to community engagement.