125 Route 340
Sparkill NY, 10976
St. Thomas Aquinas College (Sparkill, NY) is an independent liberal arts college which believes in being a partner throughout your education.
Every new, first-time fall freshman receives a free laptop as a learning tool to keep connected on and off campus.
Whether you live on campus or commute, you'll be part of a close-knit community of about 1,800 undergraduate students. Small classes and a student-to-faculty ratio of 18 to 1 mean more opportunities to interact with faculty members and fellow students.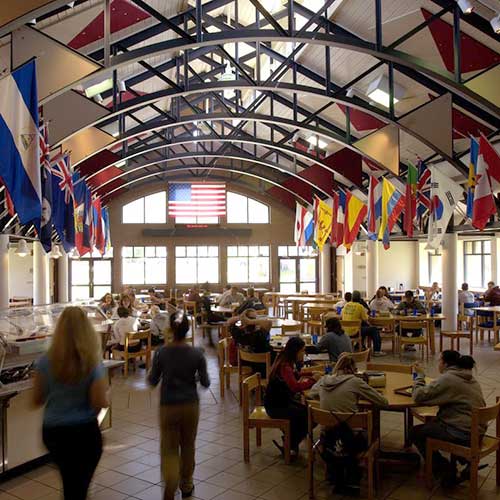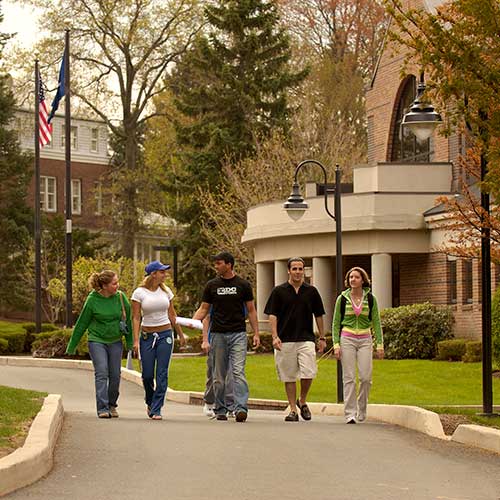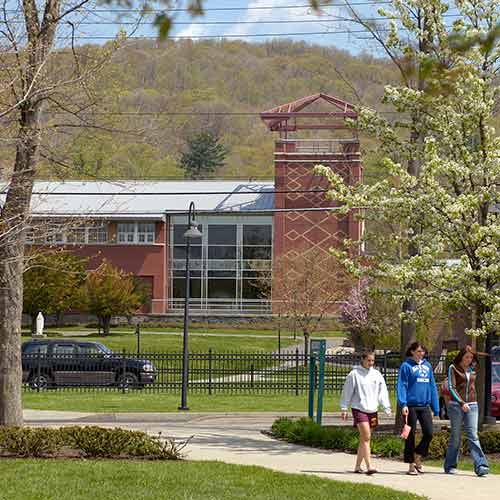 About
St. Thomas Aquinas College is a vibrant, student-centered institution located in the New York City Metropolitan area. Founded in 1952 by the Dominican Sisters of Sparkill as a teaching college, we have grown to a 60-acre campus, providing a safe, welcoming place to study more than 100 majors, minors and specializations in the School of Arts and Sciences, the School of Business and the School of Education. Yet it's just 15 miles north of New York City, giving you quick access to learning, cultural, internship and career opportunities in one of the world's most exciting cities.
Mission
St. Thomas Aquinas College is an independent liberal arts college that provides education at the undergraduate and graduate levels for students from all traditions. In continuing its Catholic heritage and the spirit of its founders, the Dominican Sisters of Sparkill, the College is committed to the principle of enlightening the mind through truth, as exemplified by Thomas Aquinas, and to the Classical Judaeo-Christian ideals which have contributed to the development of humanity. Accordingly, the College is dedicated to the development of each student consistent with the individual's resolve to work and ability to achieve. The College, consistent with its commitments, requires each undergraduate to attain a broad foundation in the liberal arts and sciences. The College provides a range of undergraduate majors and graduate programs to assist students to prepare for careers or for further education through a deeper focus in a major field of study. At St. Thomas, we've created a welcoming, caring and challenging environment for learning. Intensely student-centered academic activities and vigorous student-life programs are purposely combined to enhance the educational process and to foster intellectual, moral, social and spiritual growth. Contained within this environment, St. Thomas Aquinas College assists each student in the effort to develop as an articulate and independent member of society who uses a reasoned approach to all issues, who strives to become a responsible citizen and leader in shaping the diverse world community, who lives in a manner exemplifying the principles of service, mutual respect, and individual responsibility, and who appreciates the value of learning as a life-long endeavor.