1400 Montgomery Ave
Rosemont PA, 19010
Rosemont College (Rosemont, PA) is now thrilled to welcome men as well as women to its undergraduate program. Since 1921, thousands of our students have benefited as recipients of a Catholic educational tradition that — through close mentoring and excellent academic support — focuses on nurturing the strengths of each student.
Developing the unique talents of each student is at the heart of a Rosemont education. On a campus where individuals enjoy one another's successes, our students gain a solid liberal arts education; practical, valuable knowledge and skill; and, an understanding of how the world needs them.
Rosemont's curriculum aims to develop students with open and discerning minds who have the ability to make reasoned, moral decisions. Faculty members, deeply involved in and committed to each student's success, bring a wealth of real-world experience to the classroom.
In addition to quality academic programs and unparalleled opportunities for involvement in everything from the arts and athletics to cultural clubs and campus ministry, Rosemont provides many ways to connect with others and become the person you were meant to be.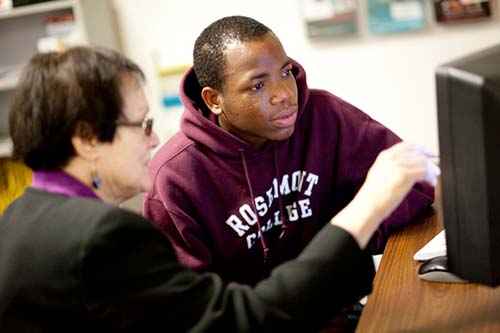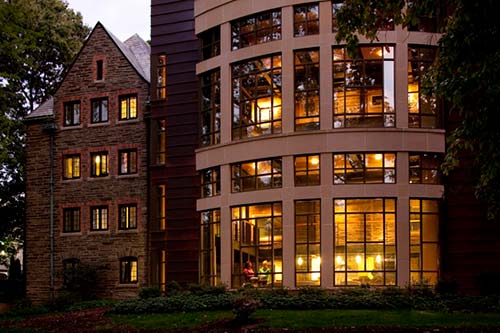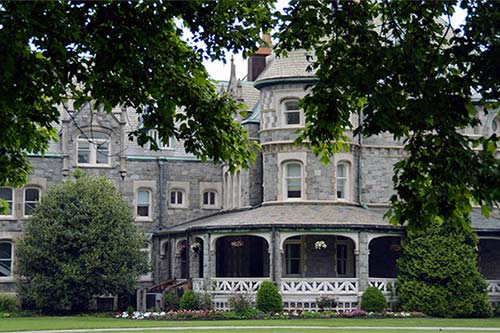 About
Rosemont is situated on 56 acres in the historic residential neighborhood of Rosemont, Pennsylvania, 11 miles west of Philadelphia on the suburban Main Line. The College is known for its excellent academic reputation and its focus on developing the intellectual, spiritual, and emotional well being of each student.
Mission
Rooted in Catholicism, Rosemont College welcomes all faiths and is guided by the educational principles of Cornelia Connelly and the Society of the Holy Child Jesus to meet the needs of the time.