100 Campus Drive
Elkins WV, 26241
Davis & Elkins College offers a personalized undergraduate education firmly rooted in the liberal arts tradition that values breadth and depth of learning and affirms the importance of tradition and experimentation. The College offers a range of baccalaureate and associate degree programs representing the arts and sciences, pre-professional studies, and professional studies. All academic programs share a common commitment to provide students a broad conceptual framework.
Davis & Elkins College prepares academically capable students of diverse backgrounds. Situated in a natural mountain setting, the College serves students primarily from the mid-Atlantic region, while actively encouraging the enrollment of students from throughout the nation and the world.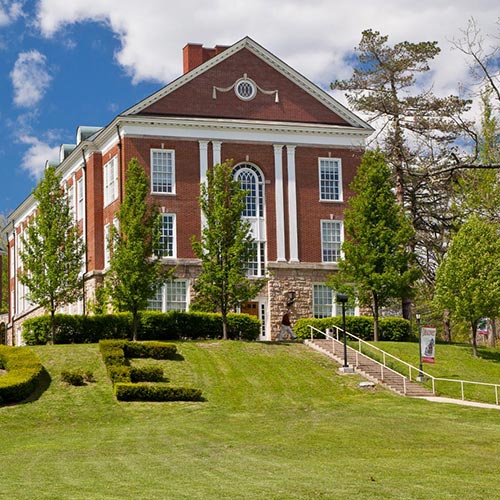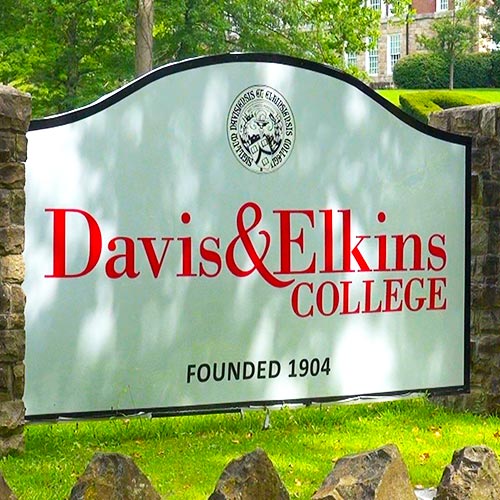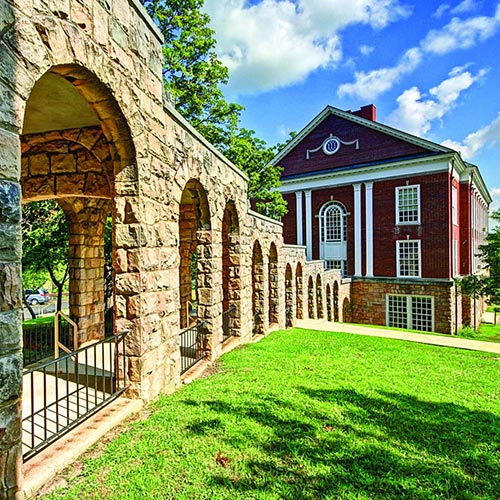 About
In 1901, the Senators donated land and money to establish a college and academy associated with the Presbyterian Church. Their gift was matched by donations from the citizens of Randolph County and the Presbyteries of Lexington and Winchester, Virginia. In 1902, the College's Board of Trustees met for the first time. The first classes were held on September 21, 1904. The original campus was located in south Elkins on a plot donated by Senator Elkins. Later, a gift of property from Mrs. Hallie Davis Elkins, who was the daughter of Senator Davis and the widow of Senator Elkins, prompted the move of the college to its present location in 1926. This property included her home, Halliehurst, and the surrounding estate. In 1941, Senator Davis's original estate, which included Graceland and the lands adjacent to Halliehurst, was acquired for the College. Since its move to the old "Halliehurst Farm," the physical plant of Davis & Elkins has expanded to include 23 major buildings on a 180-acre campus. From the beginning, Davis & Elkins College has sought to be of service to its students, and through them to the state, the nation, and the world – meeting the needs of each generation to the best of its ability.
Mission
To prepare and inspire students for success and for thoughtful engagement in the world.