One Cumberland Square
Lebanon TN, 37087
Cumberland University (Lebanon, TN) was Tennessee's first university to offer a completely wireless campus. Located 30 miles east of Nashville, the University offers its 1,300+ students an exceptional academic program steeped in the liberal arts. Nursing, Education and Criminal Justice are the most popular majors; CU offers over 40 undergraduate and three graduate degrees.
CU athletic teams regularly compete for the Trans-South and Mid-South Conference championships, advancing to the NAIA championship rounds.
At Cumberland University, students make friendships that will last a lifetime. From strong academics to competitive athletics and an active campus life, CU offers the complete college experience.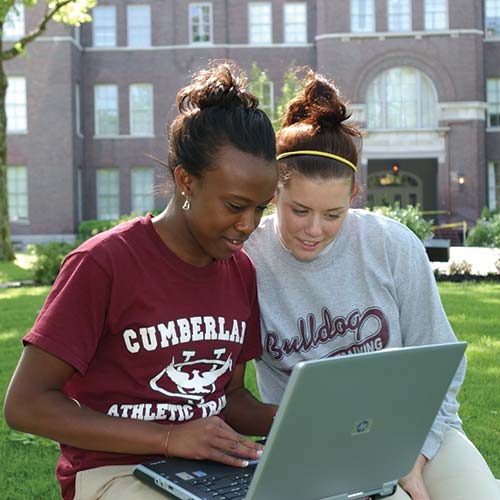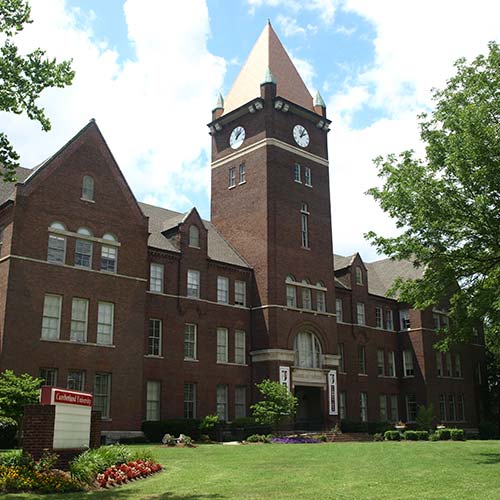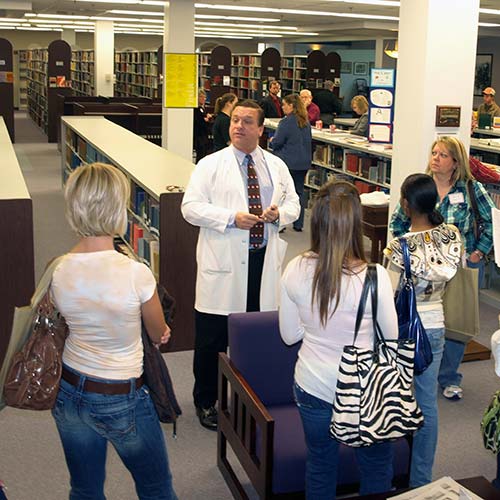 About
Cumberland University is a student-centered institution of higher learning. We are committed to providing a transformational liberal arts education designed to prepare students to have successful careers and lead impactful lives. We offer competitive associate's, bachelor's and master's degrees, including online degree programs, and we are also a proud participant in the Tennessee Promise program. urrounded by towering trees and historic architecture, our campus lives in the heart of Lebanon, Tennessee, just 23 miles east of the exciting city of Nashville. Our students become part of a friendly community with a small-town feel and plenty of things to do. A quick trip to Music City offers students endless options for adventurous dining, sporting events, and live music. For 177 years, Cumberland University has been committed to preparing students for a lifetime of learning, leadership, and growth. Throughout our long history, we've continued to evolve and rise. From the very ashes of the Civil War, we have expanded our campus, broadened our academic programs, added new living and learning facilities, and graduated some of the most respected and influential leaders in our state and nation's histories.
Mission
The mission of Cumberland University is to provide a contemporary liberal arts education to students seeking a high-quality, personalized college experience, which will empower them not only to have a successful and productive career, but to thrive intellectually, professionally, personally, and spiritually for a lifetime.