3261 West State Road
St. Bonaventure NY, 14778
The nation's first Franciscan university, St. Bonaventure University (Olean, NY) cultivates graduates who are confident and creative communicators; collaborative leaders and team members; and, innovative problem-solvers who are respectful of themselves, others and the diverse world around them.
The University establishes pathways to internships, graduate schools and careers in the context of our renowned liberal arts tradition. 95% of our students are employed or in graduate school within six months of graduation. U.S. News & World Report ranked St. Bonaventure No. 5 in its 2018 list of best values in the North, the second-highest ranking for any regional university in New York.
St. Bonaventure offers more than 50 undergraduate majors and programs, including distinguished programs in business, arts and sciences, education and journalism/mass communication. We also offer dual admission programs in medicine, dentistry, pharmacy and physical therapy. Our residential campus is home to more than 1,700 undergraduate students.
Students get involved in a variety of volunteer experiences, including service trips, social justice issues, big brother/sister programs and peer ministry. Other out-of-class experiences include Division I athletics and dozens of intramural teams and academic clubs. Learn more about our young alumni and hear their stories by visiting www.sbu.edu/success.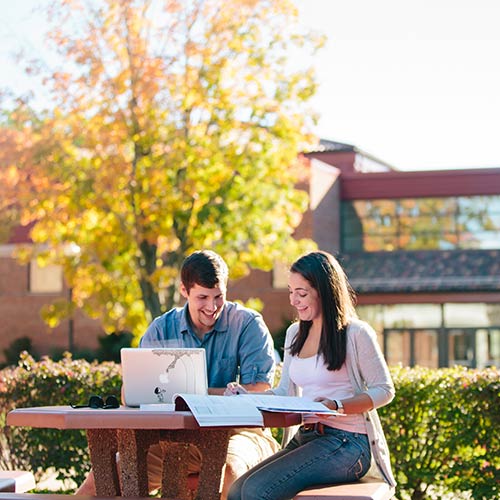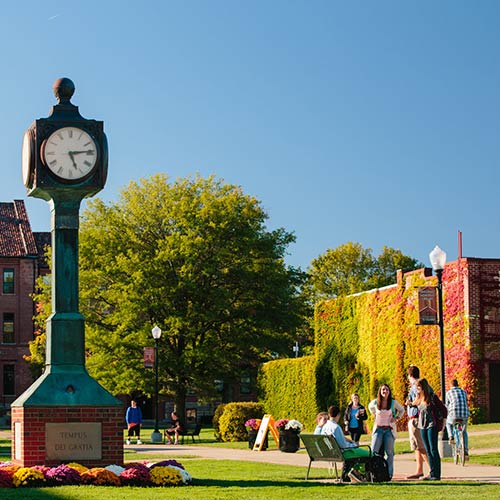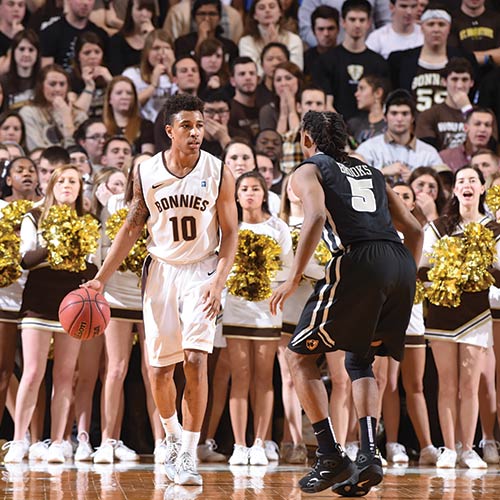 About
St. Bonaventure University is a place where more than 2,000 students are becoming extraordinary. Founded in 1858 in the interest of promoting Catholic-Franciscan education, the university continues to this day to pursue academic excellence through personalized attention that reflects the Franciscan tradition of valuing human relationships. We instill in students a real passion for learning and living. We encourage independent study, critical analysis and original expression. Our professors are committed and approachable faculty who dedicate themselves to making connections — among themselves, their courses and, most importantly, their students.
Mission
Founded in 1858, St. Bonaventure is a Catholic university dedicated to educational excellence in the Franciscan tradition. We are committed to the constant pursuit of distinction in our undergraduate and graduate programs, our innovative liberal arts core and all of our courses of study.