1200 Main St.
Bethlehem PA, 18018
America's sixth-oldest college, Moravian College emphasizes the deliberate integration of a broad-based liberal arts curriculum with hands-on learning experiences to effectively prepare its 1,600 students not just for jobs but for successful careers.
Moravian's advantages - strong academic majors, opportunities for internships, undergraduate research and scholarship, programs that foster a deeper enjoyment of life, and an 11:1 student-faculty ratio - transform and empower students. A scholarly and dedicated faculty mentor students to ensure success. 97% of students who earn a bachelor's degree do so in four years.
The College offers 50 programs of study; business, education, health professions, social and biological sciences are among the most popular. Moravian's strong athletics, music and art programs, and more than 80 clubs and organizations offer healthy physical and creative outlets for every student.
Moravian issues a MacBook Pro laptop and an iPad to all incoming freshmen to enhance learning and provide students with 21st-century knowledge and skills that will be transferrable over numerous careers.
Located in historic Bethlehem, PA, Moravian has long history of educating and developing leaders in many fields, including healthcare, finance, education, and the sciences. More than 90% of graduates are employed or attending graduate school within ten months of graduation.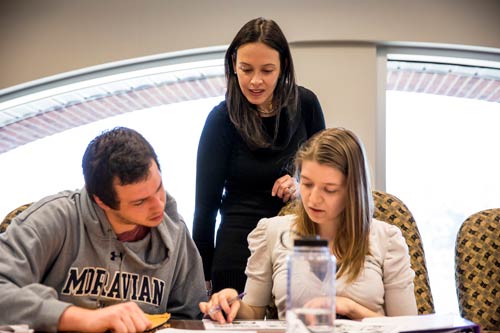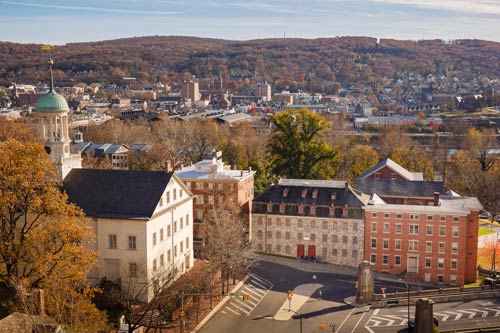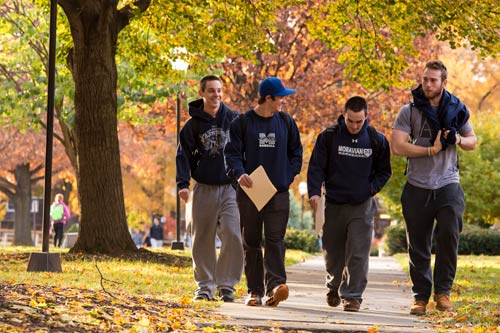 About
WE WERE FOUNDED ON A REVOLUTIONARY IDEA. That learning should be eye opening, heart racing, game changing and--most important--fun. When John Amos Comenius, a Moravian bishop, came up with that little theory all the way back in the 1600s, he probably didn't expect to have such a big impact. Turns out, we still agree with his philosophy. And we believe our students, like Comenius, can be a little revolutionary. They, too, can turn something seemingly small into something amazing, unimaginable, and bigger than themselves. Welcome to your small chance--we know you're ready to turn it into a big change. Go for it. Be a little revolutionary.
Mission
Moravian College's liberal arts education prepares each individual for a reflective life, fulfilling careers, and transformative leadership in a world of change.