200 W Ward St
Springfield OH, 45501
Wittenberg University is a nationally recognized college for the liberal arts and sciences affiliated with the Evangelical Lutheran Church in America. Wittenberg is distinguished by its strong interdisciplinary programs such as East Asian Studies and Russian Area Studies. Although Wittenberg's traditional strengths have been in the liberal arts, recently the sciences, management and education have also developed into popular majors for students. Eight thriving pre-professional programs contribute to the educational experience of Wittenberg students, 70 percent of whom eventually pursue graduate studies.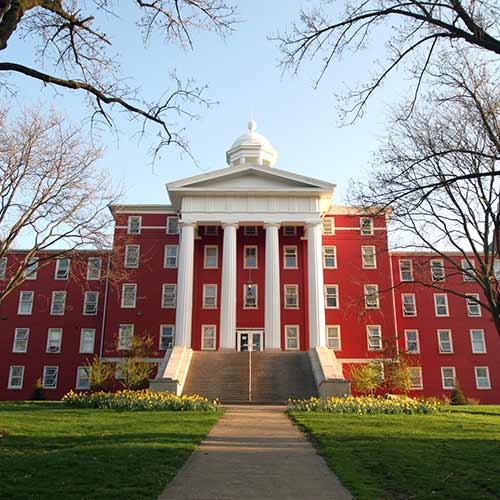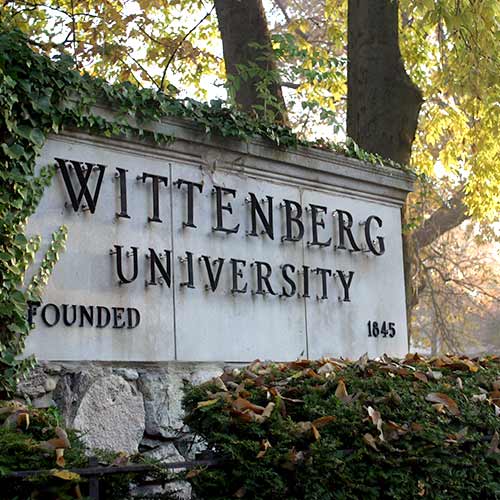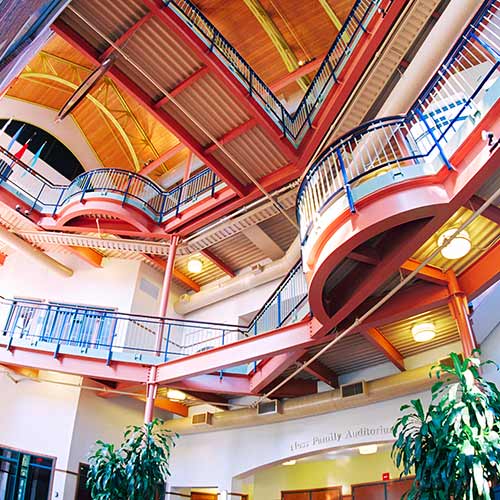 About
A Lutheran-affiliated liberal arts college in the heart of Southwest Ohio, Wittenberg enjoys a national reputation for excellent academic standards and is widely known for its friendly and welcoming atmosphere. Guests on our campus, which is recognized as one of America's most beautiful, will quickly feel the friendliness with the first of many "Wittenberg Hellos" during their visit.
Mission
Wittenberg University provides a liberal arts education dedicated to intellectual inquiry and wholeness of person within a diverse residential community. Reflecting its Lutheran heritage, Wittenberg challenges students to become responsible global citizens, to discover their callings, and to lead personal, professional, and civic lives of creativity, service, compassion, and integrity.