101 N. College Ave.
Annville PA, 17003
Lebanon Valley College is a four-year liberal arts college in rural Annville, Pennsylvania, located six miles from Hershey. Founded in 1866, the school is named for the broad valley stretching across Lebanon Valley between the Blue and South Mountains from the Schuylkill to the Susquehanna Rivers.
In fall 2011, the College enrolled 1,630 full-time students from 22 states and employed 100 full-time faculty members. The 40 campus buildings encompass 365 acres and the College's reputation is at an all-time high with top rankings in Colleges of Distinction, U.S.News & World Report, Peterson's, and elsewhere.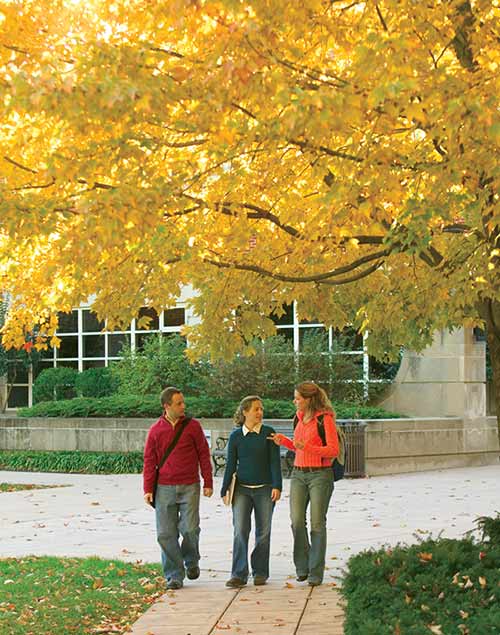 About
For the second consecutive year, Lebanon Valley College is listed as #1 in Pennsylvania in Zippia's "Best College in Each State for Getting a Job." The job placement rate for LVC graduates is 95.63%, positioning Lebanon Valley College fourth among all colleges and universities in the United States. The listings are based on the College Scorecard Data, which analyzed job placement ratings for students entering college in 2009.
Mission
Lebanon Valley College delivers a transformative education built on the liberal arts. We develop students who think critically and creatively across boundaries; who solve complex problems; who communicate effectively; and who value differences among human beings.