3800 Montrose Blvd
Houston TX, 77006
Founded in 1947 by the Basilian Fathers, the University of St. Thomas in Houston offers a Catholic liberal arts education for a lifetime of opportunities and challenges. Students can choose from 35 undergraduate and 10 graduate degree programs. Most popular majors are psychology, biology (pre-health program), finance, general business, accounting and education.
More than 1,600 undergraduates attend Houston's only Catholic university, located in the heart of the historic Museum District -- home to world-class museums, art galleries, restaurants and shops, with easy access to the many attractions of the city. The University's proximity to downtown and the Texas Medical Center enhances opportunities for internship and networking experiences.
The University offers students from 40 states and 58 countries a personalized education, with an average class size of 17. Liberal arts degrees provide invaluable training to a wide range of careers, including business, teaching, health, communication, law, the arts and many others.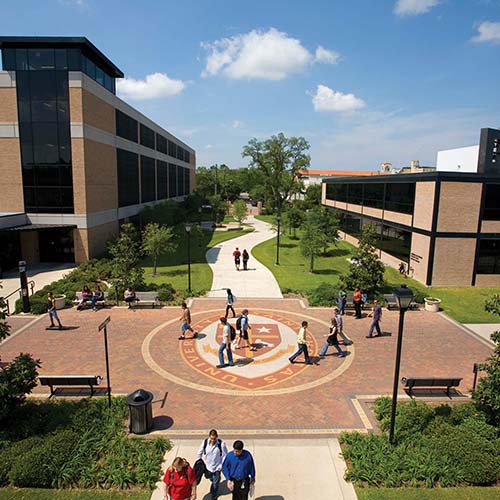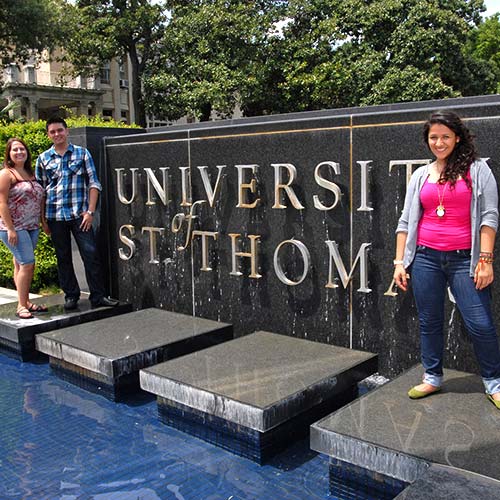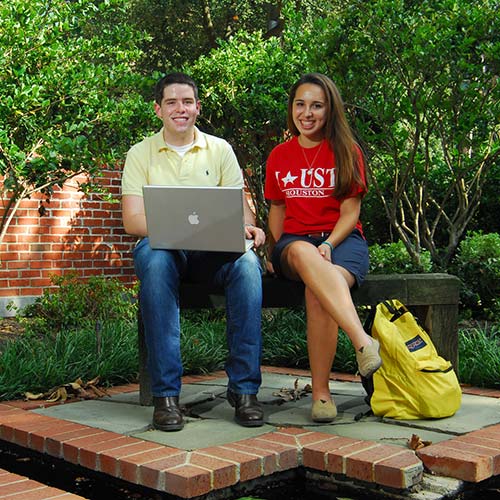 About
The University of St. Thomas (UST) is Houston's Catholic University, committed to the religious, ethical and intellectual traditions of Catholic higher education. For more than 70 years, we've been graduating students like you into successful careers in medicine, education, business, public administration and more – throughout Houston and across the globe. Our student body reflects the rich diversity of the city itself. We welcome undergraduate and graduate students of all faiths and of no faith. The campus is located in Houston's Museum District and Innovation Corridor, a diverse and vibrant urban environment with professional opportunities. We're just steps from downtown and the famed Texas Medical Center where many students perform prestigious internships.
Mission
We foster engagement in a diverse, collaborative community. As a comprehensive university grounded in the liberal arts, we educate students to think critically, communicate effectively, succeed professionally and lead ethically.