109 University Square
Erie PA, 16541
Gannon University (Erie, PA) is a Catholic, Diocesan university where a caring community of dynamic faculty and staff educate motivated students in a value-centered environment.
The student body continues to grow, with Gannon welcoming its largest freshmen class in over 30 years in Fall 2018. Despite the growth, Gannon has not lost site on the individual importance of its students and their successes, maintaining a 13:1 student to faculty ratio. With over 70 undergraduate programs ranging from business, computer sciences, education, engineering, health professions, humanities, sciences, and social sciences, Gannon has plenty to offer for prospective students.
Gannon University focuses on preparing students for leadership roles in their careers, society and churches. Gannon's retention, graduation, employment and professional school placement rates significantly exceed national averages. Additionally, Gannon offers students a full range of extra- and co-curricular activities, including more than 100 campus clubs and organizations offering challenging leadership opportunities. The University annually awards more than $28 million in financial aid.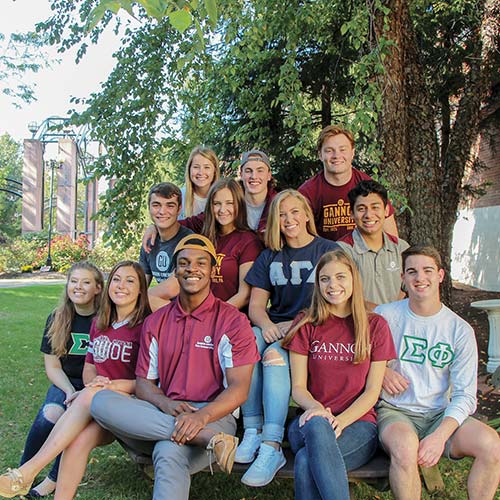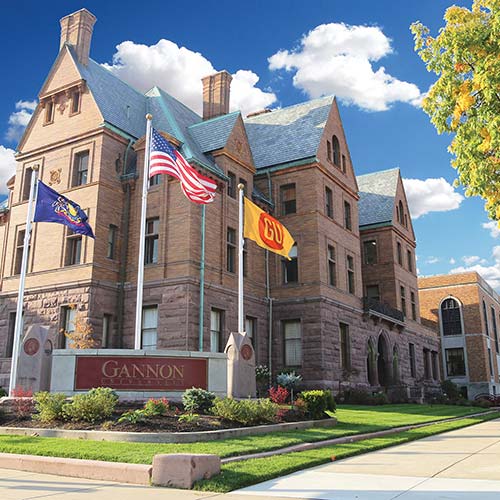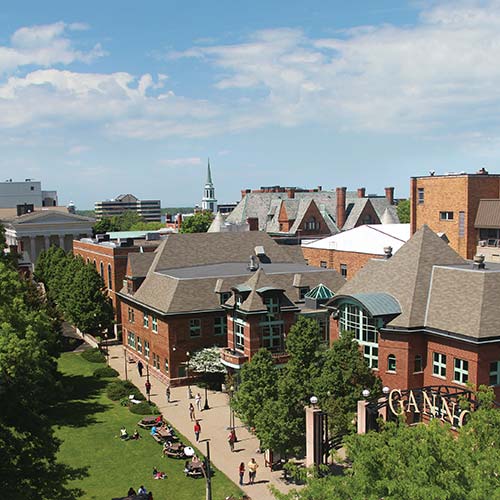 About
Think about what you love to study, or where you imagine yourself working, or what you want to accomplish in the future. It's possible at Gannon. Over 100 academic programs, including online and traditional Associate, Bachelor's, Master's and Doctoral degree options, mean countless possibilities. Each of our majors includes opportunities to work and learn in professional settings.With campuses in downtown Erie, Pennsylvania and Ruskin, Florida, Gannon University is close to businesses, organizations and government agencies that are active partners in helping our students receive a hands-on education.
Mission
Gannon is a Catholic, Diocesan university dedicated to excellence in teaching, scholarship and service. Our faculty and staff prepare students to be global citizens through programs grounded in the liberal arts and sciences and professional specializations. Inspired by the Catholic Intellectual Tradition, we offer a comprehensive, values-centered learning experience that emphasizes faith, leadership, inclusiveness and social responsibility.