Wilson Blvd. - Wallis Hall
Rochester NY, 14627
Founded in 1850, the University of Rochester is one of the country's leading private research universities. It consistently ranks among the top in federally-financed science, engineering, medical and other research. In addition to the thriving Department of Music at the College, Rochester is also home to the internationally renowned Eastman School of Music.
Rochester operates on a personal scale with just under 5,000 undergraduate students (90% of whom live on campus all four years), creating exceptional opportunities for undergraduate research, close work with faculty and interdisciplinary study.
The unique Rochester Curriculum invites students to study what they love, allowing for both focus and flexibility. There are no required subjects, and students can choose from over 100 areas of study. The University's motto is "Meliora," and its mission is to Learn, Discover, Heal, Create - and Make the World Ever Better.
Through individual endeavors and collaborative efforts, the University's students and faculty work toward this goal each day, improving themselves, each other, and our shared learning environment in the process.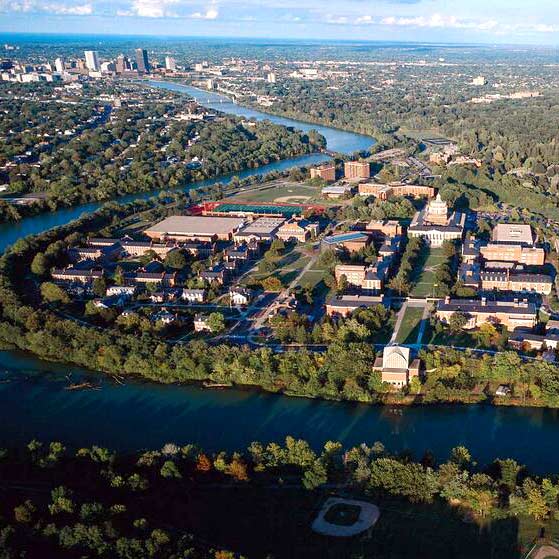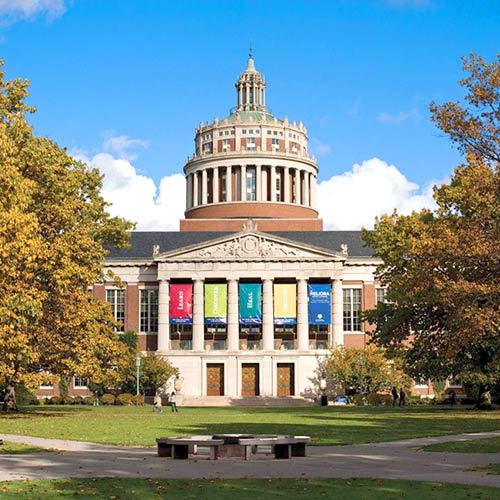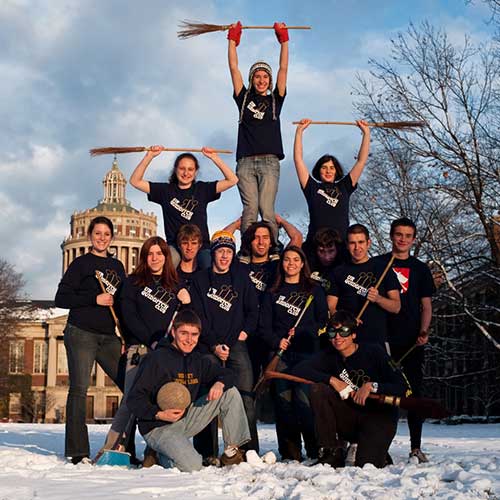 About
The University of Rochester is one of the country's top-tier research universities. Our campuses are home to 200 academic majors, more than 2,000 faculty and instructional staff, and some 10,000 students—approximately half of whom are women.
Mission
Learn, Discover, Heal, Create— and Make the World Ever Better