701 N Clinton
Defiance OH, 43512
Defiance College takes strong academic programs, adds bright minds, stirs things up a bit and serves the world. We're uncommonly good at it. Defiance gives students an experience that defies the ordinary where they can grow through outstanding academics in a liberal arts environment, top-notch faculty who care about their students, and remarkable learning experiences that connect the classroom to the real world.
Students at Defiance can put an individual stamp on their education. With more than 40 programs of study, DC allows undergraduates to engage in relevant research programs that rarely happen before graduate school. Students present at state and national conferences and campus symposia; they create capstone projects that represent a deeper understanding of their academic accomplishments. An interdisciplinary focus ensures that students fully develop skills in critical thinking and problem-solving.
Defiance College is home to the nationally-acclaimed McMaster School for Advancing Humanity, a unique program that gives students incredible opportunities to conduct research and service in specially-designed projects around the world.
Defiance is consistently recognized by the President's Higher Education Community Service Honor Roll. We are at the forefront of U.S. colleges who embrace service and engagement, incorporating this into a DC education.
Defiance College is also home of the Hench Autism Studies Program, an innovative, multi-faceted program designed to specifically address the late adolescent years and the transition of individuals with autism to adulthood. The ASD Affinity Program supports college students with ASD in reaching their full potential with varying levels of academic, social and residential assistance.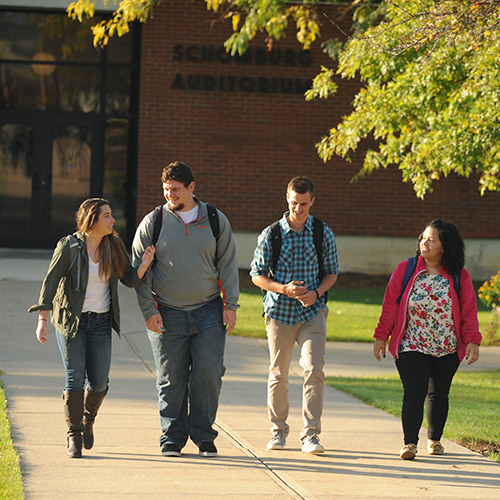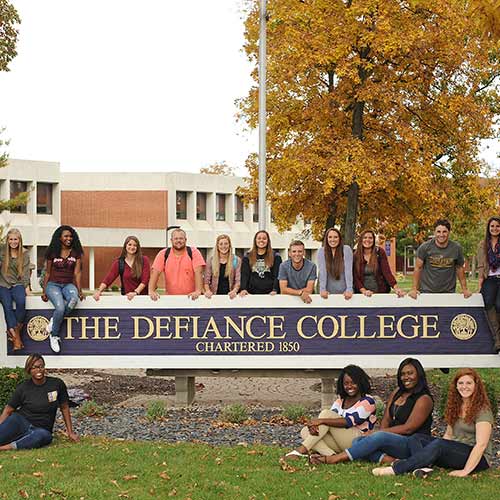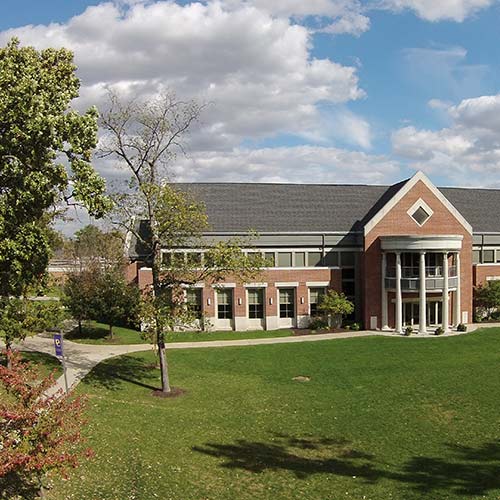 About
We believe that the liberal arts form a broad basis for all learning. We affirm that academic excellence demands a committed search for truth, competency in research and other problem-solving methods, the ability to synthesize knowledge from many sources, and a capacity for self-directed learning. We provide opportunities for students to perceive and make connections between the intellectual realm and the world. We strive to develop awareness of and sensitivity to global interdependence and diverse cultures. We are committed to the betterment of the community, the nation, and the world through the development of leadership skills and abilities. We create opportunities for students to initiate and facilitate beneficial action in and out of the classroom and encourage self-reflection on the role of the dedicated leader. We encourage our students to be of service to their fellow students, their chosen fields of study, their communities and the world. We provide opportunities for students to transform society through civic engagement along with application of their knowledge and understanding to service.
Mission
Defiance College graduates students to lead distinctive lives in their chosen professions through a spirit of service by preparing them To Know, To Understand, To Lead, and To Serve.