470 Western Hwy
Orangeburg NY, 10962
Dominican College is an independent liberal arts college, located in a beautiful, community about 17 miles north of New York City. The College currently has an enrollment of approximately 2,000 students and offers a supportive, nurturing environment with small, personal classes. More than 30 programs are offered on the undergraduate and graduate level. In addition, students have access to outstanding internships, clinical opportunities, and the New York City job market. Founded in 1952, Dominican College stresses a commitment to social justice and offers students many service opportunities.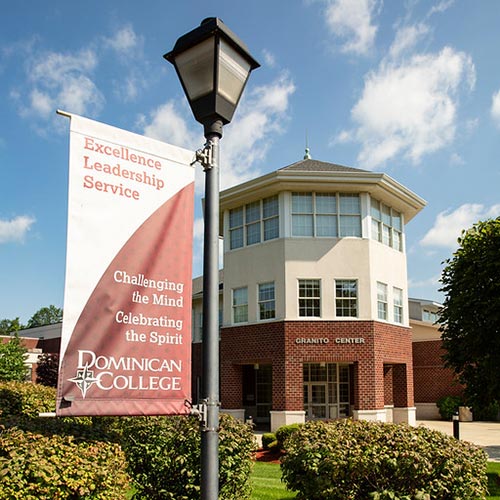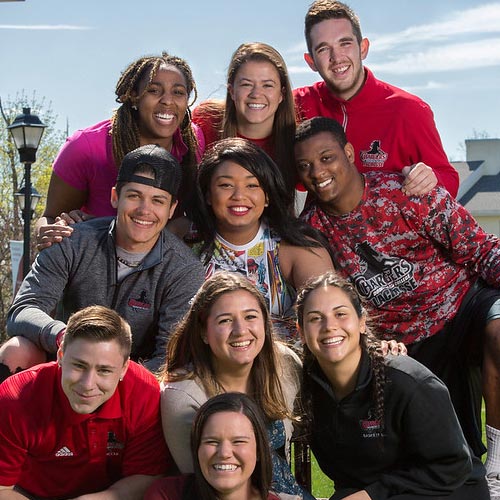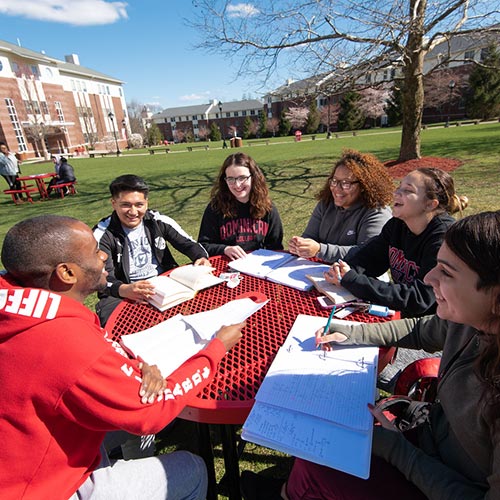 About
Dominican College is a private institution, located in the Hudson Valley, that offers undergraduate and graduate degrees in a variety of disciplines.
Mission
The aim of Dominican College is to promote educational excellence, leadership, and service in an environment characterized by respect for the individual and concern for the community and its needs. Founded by the Dominican Sisters of Blauvelt, the College is an independent institution of higher learning, Catholic in origin and heritage. In the Dominican tradition, it fosters the active, shared pursuit of truth and embodies an ideal of education rooted in the values of reflective understanding and compassionate involvement.