320 South Broad St
Philadelphia PA, 19102
The University of the Arts is the place of choice for visual and performing artists and critical thinkers, in the heart of Philadelphia, a city that celebrates and supports creativity. UArts is the only art university in the U.S. that allows students to collaborate across traditional lines. Painters can minor in piano, dancers can study film, and guitarists can take classes in screenwriting.
UArts enrolls approximately 1,800 students. With more than 30 majors, 30 minors and 12 graduate programs in visual arts, performing arts, design and creative writing, UArts develops alumni who are leaders in their disciplines, able to succeed in any path they choose. Alumni are able to do anything because they are exposed to everything.
For over 140 years, UArts has been bringing together collaborators, and emerging their talents. UArts students cross boundaries to develop new methods of expression, problem-solving, and influence in a world where creative thinkers are needed more than ever in all industries.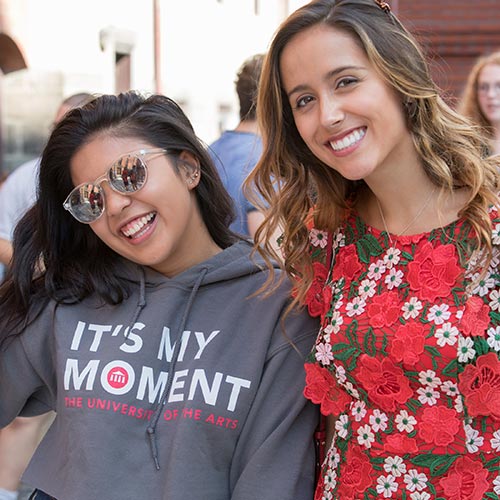 About
For more than 140 years we've been developing innovative creative leaders – because we see you differently. It's true that our top-level faculty provides a rigorous arts, design or writing education; but to be honest, so do most art schools. UArts is much more: we're the only arts school in America that makes it possible to work and collaborate across traditional boundaries. More than 30 minors are open to all students, so animators can study guitar, industrial designers can minor in ceramics, creative writers can take classes in illustration. We are more because you are more.
Mission
The University of the Arts is dedicated to advancing human creativity in an increasingly complex and technology-driven world.