191 Main Street W. PO Box 128
Banner Elk NC, 28604
Lees-McRae is a four-year, coeducational residential college offering diverse baccalaureate degrees, 21 strong athletic programs and outstanding faculty. With 20 majors and 20 minors, our challenging intellectual environment has something for every student.
From Wildlife Biology to a Cycling Studies minor, our unique offerings are perfectly suited for our precious environment. An Honors Program and five honors societies provide scholarly exchange for gifted students. Click here to learn more about all of the academic programs available.
Located in the town of Banner Elk, nestled in the heart of the Blue Ridge Mountains of western North Carolina, LMC has the highest elevation of any college campus east of the Mississippi. Boasting an invigorating and healthful climate, the Appalachian region is an outdoor enthusiast's dream. Area attractions include Grandfather Mountain, the Blue Ridge Parkway, the Pisgah and Cherokee National Forests, Beech and Sugar Mountain Ski Resorts, and much more. We are proud to say that Blueridge Outdoors named us the Top Adventure College in 2018.
Lees-McRae College is Private Yet Affordable. We all worry about cost. That's why Lees-McRae College works hard to ensure affordability for students and families. Lees-McRae College is one of the region's most affordable private colleges, with tuition costs 10 percent less than other private institutions in North Carolina.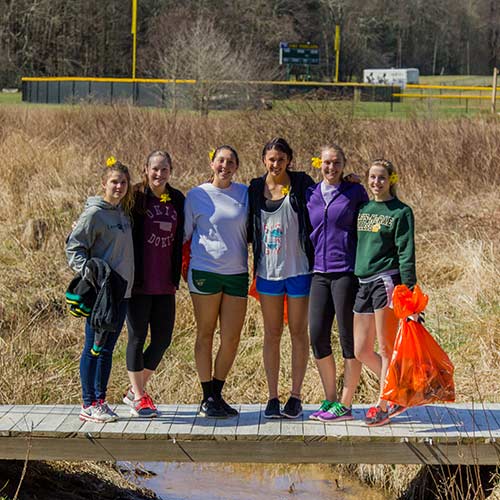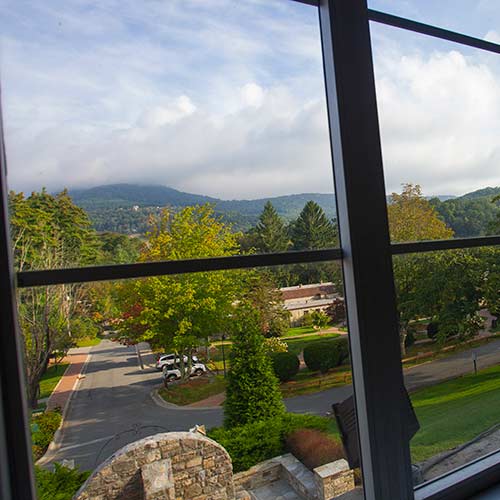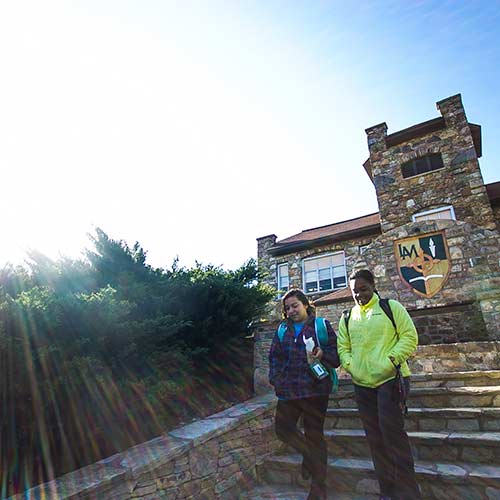 About
Lees-McRae is more than a college. We are a community of students, faculty, and friends here to inspire you and welcome you home. This home will introduce you to lifelong friends you'll make in late-night study sessions, compassionate professors you'll meet in your daily classes and dedicated staff you'll work with to make your dream a reality.Big lecture halls and classes led by teaching assistants? Nope, not here! Our student to faculty ratio is 13:1. You can pursue your passion with us. Your experience is what you make it.Get involved! On our residential campus spanning more than 450 acres in a beautiful mountain valley, you can always find somewhere to go, eat or play. You can shape our experience with campus life. Whether you suit up and take the field or root for the green and gold from the bleachers—we take pride in our performance and always push ourselves to improve.Start your Bobcat journey with us today!
Mission
Lees-McRae educates and inspires students to approach life and work from a creative, collaborative, and critical perspective in preparation for diverse careers and environments. Through common ambition, we maintain our focus on the needs of all learners—residential on the main campus and degree-completion through our online programs. Some are athletes, some are in the honors program, and some are working while returning to school. Regardless of where you are and where you want to go, our expert faculty and committed staff will help you get there.