1145 King Rd
Immaculata PA, 19345
Immaculata University is a Catholic, comprehensive, coed institution founded by the Sisters, Servants of the Immaculate Heart of Mary. The 375-acre campus is 20 miles west of Philadelphia.
Offering 60 majors leading to an associate, bachelor, master or doctoral degree, Immaculata provides an invigorating education, a supportive community and solid preparation – not just for a career but also for a meaningful life of service. Popular majors include allied health, athletic training, business management, education, exercise science, fashion merchandising, music therapy, nursing, nutrition and psychology. Students participate in numerous on-campus activities; choose from 50 clubs and organizations; or, join one of 19 Division III sports teams or several intramural clubs.
Recognized as a leader among our peers, Immaculata was among the largest gainers on the recent national university list from U.S. News and World Report – up 20 places to #161. U.S. News Short List ranked Immaculata 2nd in the nation among national colleges/universities for small class size. The average student/teacher ratio is 9:1. Forbes Magazine ranks Immaculata as the 7th highest Catholic university in Pennsylvania. Tuition is less than all but two Catholic colleges in the state. In addition, Immaculata was just named a College of Distinction and a Catholic College of Distinction – a recognition of excellence from education professionals.
As a participating SAGE Scholars university for over 10 years, Immaculata invites you to explore the beautiful campus and see what is available. Visit www.immaculata.edu to begin your exploration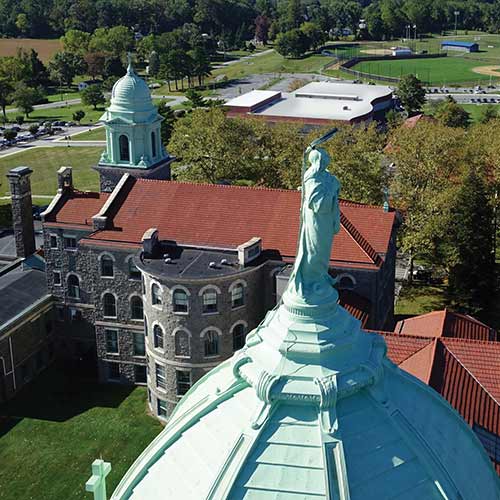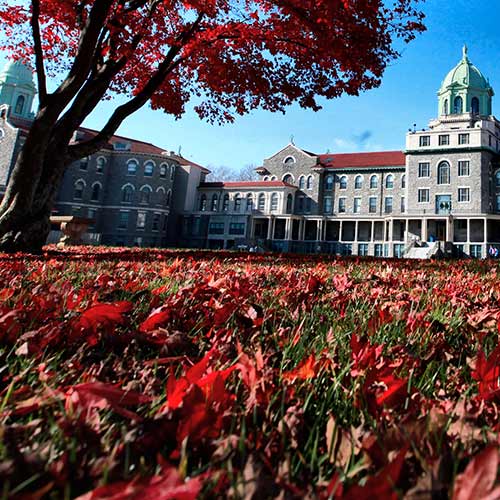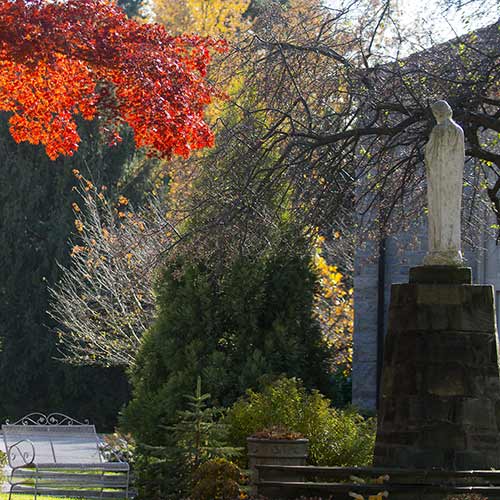 About
Nearing our 100th anniversary, we strive to maintain a culture rooted in the traditions of benevolence. We keep classes small while offering a wide variety of subjects, majors and pursuits. We offer Christian core values within a state-of-the-art environment. A student of any faith will leave Immaculata University prepared for the varied and complex world at large. Explore what Immaculata has to offer.
Mission
Immaculata University, a Catholic academic community, founded and sponsored by the Sisters, Servants of the Immaculate Heart of Mary, is committed to scholarship, formation of the whole person for leadership and service, and empowerment of all to seek truth, promote justice, and engage in dialogue between faith and culture.