One Otterbein College
Westerville OH, 43081
Otterbein was recently ranked in the top five of comprehensive colleges in the Midwest according to a survey by U.S. News and World Report.
Otterbein is member of The SAGE Tuition Rewards Program, a visionary approach to saving for college education. SAGE stands for "Savings And Growth for Education" and members receive a normal returns on their investments - dividends, interest and growth - AND an additional 5% "rebate" in reduced tuition at Otterbein and 150 other private schools.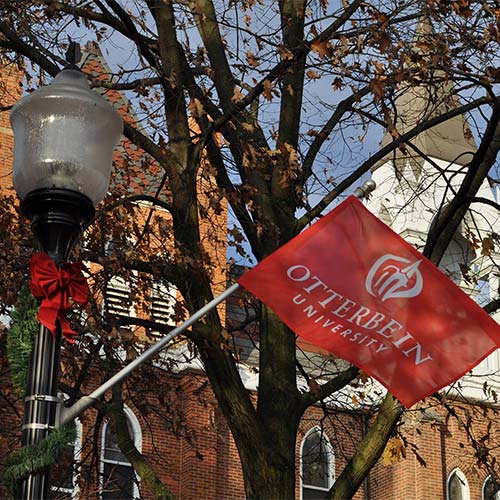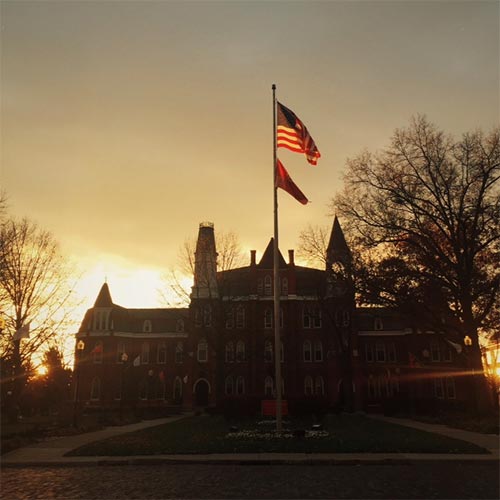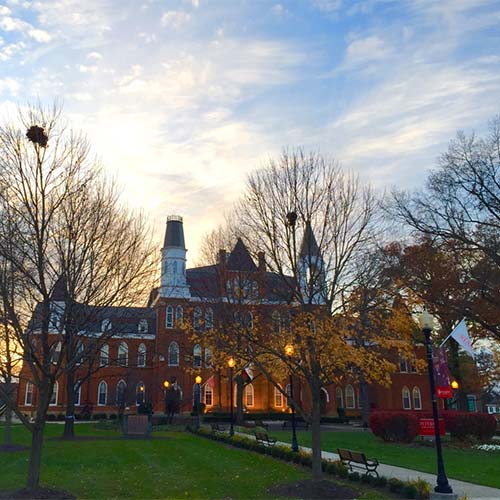 About
Otterbein stands for bold ideals. That is the hallmark of Otterbein University and those connected to this private, picturesque university perfectly situated in Westerville, Ohio, America's fifth friendliest town (Forbes), just minutes from Columbus, the 15th largest city in the country. Otterbein is committed to standing as a college of opportunity. This commitment to opportunity started with its founding in 1847 as one of the nation's first universities to welcome women and persons of color to its model community of teachers and learners. Otterbein was named for Philip William Otterbein, a founder of the Church of the United Brethren in Christ. Otterbein is believed to be one of the first colleges in the country founded as a coeducational institution enabling women to follow the same course of study as their male counterparts. The first graduating class consisted of two women, Sarah Miller and Mary Katherine Winter. Early in its history, the University aligned itself with causes. University officials joined city founders in support of emancipation, and were active participants in assisting runaway slaves as Westerville became a station along the Underground Railroad. The town of Westerville was also home to the Anti-Saloon League. Advancing the common good remains a mission-driven priority. Otterbein is a recipient of the 2015 Carnegie Community Service Classification; finalist for the 2014 President's Award for Economic Opportunity Community Service; and has been honored With Distinction by the President's Higher Education Community Service Honor Roll since the list's inception in 2006. Curricular innovation has long been a hallmark of the University. The pioneering work of Dr. Lavelle Rosselot established the method of Foreign Language instruction that is still in use today. The Integrative Studies curriculum, a common course of study for all students, has garnered national recognition and serves as a model for many colleges and universities seeking to adopt similar programs.
Mission
Otterbein is an inclusive community dedicated to educating the whole person in the context of humane values. Our mission is to prepare graduates to think deeply and broadly, to engage locally and globally, and to advance their professions and communities. An Otterbein education is distinguished by the intentional blending of the liberal arts and professional studies, combined with a unique approach to integrating direct experience into all learning.