Tuition Rewards News
July 28, 2017
University of Rochester Joins SAGE Tuition Rewards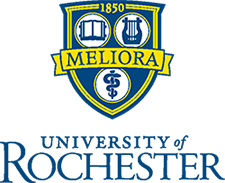 The University of Rochester, which counts five alumni, two faculty and a senior research associate as Nobel Prizewinners, has joined the SAGE Tuition Rewards Enrollment Consortium. One of the nation's premier research universities, the U of R is the largest employer in the Greater Rochester area and the sixth largest employer in New York State. The University boasts a $2.1 billion endowment.
Founded in 1850, the University offers its nearly 5,000 undergraduates a 10:1 student-faculty ratio; 71 percent of classes have fewer than 20 students. The average freshman retention rate, an indicator of student satisfaction, is 96 percent. The unique Rochester Curriculum invites students to study what they love, allowing for both focus and flexibility. There are no required subjects; students can choose from over 100 areas of study.
In addition to the thriving Department of Music at the College, Rochester is also home to the internationally-renowned Eastman School of Music. A growing number of students apply for the Dual Degree Eastman (DDE) program, pursuing simultaneous degrees at Eastman and at the College of Arts, Sciences, and Engineering. Seniors may apply for the "Take Five Scholars" program, offering a tuition free 5th year of study in a field of interest unrelated to the student's undergraduate major.
The main campus is located two miles south of downtown Rochester, along the Genesee River. 90% of undergraduates live on campus for all four years. The school offers more than 100 student organizations, with a robust Greek life and nationally-known a cappella ensembles. The Yellowjackets compete in the NCAA Division III University Athletic Association and the Liberty League – except for a nationally-ranked squash team that's consistently a top five Division I team.
26 New York state private colleges now participate in the SAGE consortium.
View More Recent News Stories