Education News From Market Cap & Gown
News From Our Member Colleges And Universities
Rochester University adds majors in computer information, nonprofit management, healthcare management
Posted November 13, 2020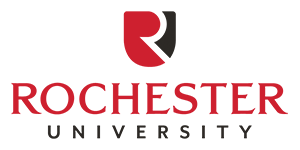 Rochester University School of Business is offering four new or revised majors targeted to expanding sectors in industry that are seeking skilled employees.
The new majors are:
Bachelor of business administration degree in healthcare management
"We're responding to trends in the business world. Our business advisory boards and institutional data show us that employers in these fields are looking for skilled, ethical employees," said Danette Cagnet, director of the School of Business. "And our students are interested in working in jobs where they can serve others and make a difference in their communities. We're excited to launch these majors."
Career experience is part of your program
Posted November 5, 2020
One of the hallmarks of NMI's College of Maritime Science is the co-op program, also known as Summer at Sea, which is included as an integral part of the degree program for Applied Science in Nautical Science. This unique experience consists of two 90 day co-ops, usually taking place in the summer, in which students are able to gain hands-on experience in the maritime industry working on commercial vessels, while also completing required credits for their degree. NMI works hard to maintain and secure partnerships and opportunities with the top companies of the industry.
Rochester University sets enrollment record for fall semester
Posted September 29, 2020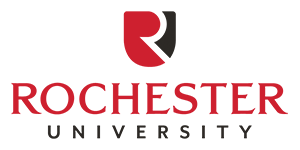 Rochester University achieved a record enrollment in fall 2020 despite the challenges of a pandemic and predictions of a national decrease in college enrollment.
Initial statistics show an enrollment increase of 13% compared to the previous fall, and for the first time in the institution's history, RU's overall student headcount was more than 1,200, which includes traditional, accelerated and early college students, President Brian Stogner said.
Stogner said. "I am thankful to the entire RU campus community for its hard work in ensuring a quality educational environment in the midst of these uncertain times."
Samuels attributed part of RU's enrollment success to the RU Pledge Loan Repayment Assistance Program, which helps graduates, beginning with freshmen in the fall 2020 class, to repay student loans.
IWU Adopts Test Optional Policy for Admission
Posted July 31, 2020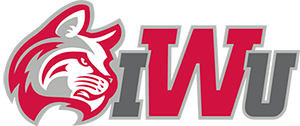 Indiana Wesleyan University is adopting a test optional policy for new students applying for admission for entry in the Spring or Fall 2021.
IWU Joins Common App for 2020-2021 Application Season
Posted July 31, 2020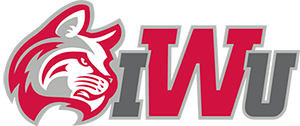 Beginning August 1, 2020, new freshmen and transfer students applying to Indiana Wesleyan University (Marion) will have the ability to do so through the Common App.
Mount Mercy named College of Distinction
Posted July 23, 2020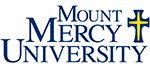 Mount Mercy University was named a 2020–21 College of Distinction based on engaged students, great teaching, vibrant communities, and successful outcomes. The university also received program-specific recognition in business, education and nursing.
Whitworth Mind & Heart Newsletter: March 2020
Posted March 23, 2020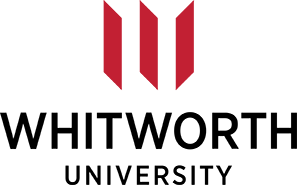 Admissions
Our March 1 priority application deadline for freshmen has passed, but we are still accepting applications and admitting students on a space-available basis. The priority application deadline for transfer students is July 1. The sooner students complete their applications, the sooner we can send admissions decisions and financial aid offers. Go to whitworth.edu/apply.
We regretfully had to cancel our large campus visit events, but small campus tours remain available Monday-Saturday at 2 p.m. Sign up at whitworth.edu/campustours. For those who were counting on attending a campus visit event to earn a one-time, $1,000 Visit Scholarship, we will be in touch soon about how to qualify for the scholarship in other ways. In the meantime, we encourage you to join current student for a video tour or take an interactive virtual campus tour. Find both at whitworth.edu/visit.
Here's a presidential pro tip for prospective students who want to increase their odds of getting one of their top residence hall choices and their preferred class schedule in the fall: Deposit now! Go to whitworth.edu/deposit to pay the $350 enrollment deposit and lock in priority housing and class registration benefits.
HU TOP PRIVATE DIGITAL MEDIA ARTS PROGRAM IN COUNTRY
Posted March 5, 2020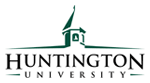 For the fourth year in a row, Huntington University film students in Indiana and Arizona have garnered top awards at the Broadcast Education Association (BEA) Festival of Media Arts. This year, Huntington University took second place in overall awards.
This year's competition was the largest yet included over 1,700 entries from over 300 universities around the world. Of the 18 Best of Festival awards the BEA, Huntington University students claimed two of them.
"It is both a joy and privilege to teach and serve in our digital media arts department," said Dr. Lance Clark, associate dean of the arts and professor of digital media arts at Huntington University. "When we launched our programs in film, animation and broadcast media 15 years ago we had a vision to be the top school in the nation. Little did I know that we would accomplish that so soon. Prospective students who want a top-notch faith center education in the arts should really look no further than Huntington University and our School of the Arts."
WESTERN NEW ENGLAND UNIVERSITY WELCOMES FIRST LEGO LEAGUE COMPETITORS AS THEY "SHAPE THE CITY OF THE FUTURE"
Posted March 4, 2020

Western New England University recently hosted its second annual Agawam Qualifier for the FIRST® Lego League (FLL), with 27 teams competing to advance to the District Finals. The teams represented grade schools and junior high schools from western Massachusetts and Connecticut. FLL is related to the FIRST® Robotics Competition (FRC) for high school students.
FIRST® LEGO League challenges kids to think like scientists and engineers through the release of a challenge. This year competitors (teams of up to 10 children and two adult coaches) were asked to respond to a three-part challenge on a real-world scientific topic. In this year's CITY SHAPER CHALLENGE, competitors were asked: "What if you could build a better world? Where would you begin?"
During the CITY SHAPER season, teams choose and solve a real-world problem in the Innovation Project. Each team is tasked with building, testing, and programing an autonomous robot using LEGO® MINDSTORMS® to solve a set of missions in the Robot Game. Throughout their experience, teams operated under the FIRST signature set of Core Values, celebrating discovery, teamwork, and Gracious Professionalism®.
Ceremonial Shovels Turn Dirt As Limestone Breaks Ground On Library & Student Center
Posted February 25, 2020

Under a large white tent on a sun-soaked Tuesday morning, Limestone College held a groundbreaking ceremony in a spot where its new 65,000-square-foot library and student center building will stand in 16 months.
The festivities took place in the parking lot area behind Montgomery Hall, just off the front campus. Construction preparations have already begun, and the anticipated occupancy date is May of 2021. The large crowd in attendance – which included students, faculty, staff, state and local officials, and area residents – was treated to a large-screen slideshow throughout the ceremony that displayed the architectural renderings of the three-story structure that will express a strong relationship to the existing historic campus architecture, while also featuring modern accents including a creative exterior brick design, a light-filled glass-wall entryway, and large gathering spaces on the inside.