Education News From Market Cap & Gown
News From Our Member Colleges And Universities
Bethel Participates in Ribbon Cutting for Bendix Esports Arena
Posted February 4, 2021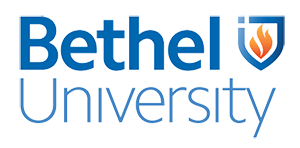 Today, members of Bethel University's esports team, along with President Gregg A. Chenoweth, Ph.D., celebrated the ribbon cutting of the $1 million Bendix E-Sports Arena, located in the Century Center in South Bend. The new 6,000 square foot arena features a 36 PC gaming center, Nintendo and Xbox gaming stations and a 600-seat theater capable of hosting regional and national e-sports events. This space, just about 10 min. from campus, will be home to BU's co-ed esports team.
Life-Changing Faith Speech Competition
Posted January 13, 2021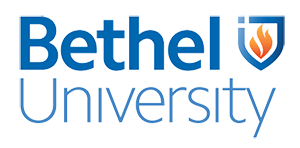 The Bethel University Department of Religion & Philosophy will host the first "Life-Changing Faith Speech Competition" on Bethel's campus on April 10, 2021. High school juniors and seniors can tell their faith story and enter to compete for a $5,000, $2,500 or $1,250 scholarship to Bethel. Students must develop a 3-5 minute speech centered on one of three topics: 1) How have you integrated or lived out your faith in your school or community? 2) How has your Christian faith impacted someone else's life? 3) How has someone else's Christian faith impacted your life? To enter, students should submit a 30-60 second video preview of their speech by 11:59 p.m. EST on March 31, 2021. Selected finalists will have the opportunity to present their full speech in front of a panel of judges on Saturday, April 10, 2021, on Bethel's campus. For more information visit BethelUniversity.edu/SpeechCompetition.
Charting a Maritime Career
Posted December 3, 2020
The maritime industry is ever-growing and ever-changing. There are so many paths you can choose both on and offshore, and every path requires you to earn and maintain different levels of licenses, endorsements, and education. Determining your passions in the industry is the first step in charting your course. Understanding the basics can help you make those life-changing decisions, which is why NMI is here to help guide you through the process of pursuing your ultimate maritime goals.
Rochester University adds majors in computer information, nonprofit management, healthcare management
Posted November 13, 2020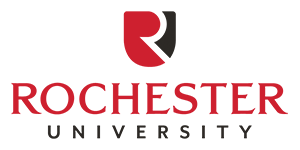 Rochester University School of Business is offering four new or revised majors targeted to expanding sectors in industry that are seeking skilled employees.
The new majors are:
Bachelor of business administration degree in healthcare management
"We're responding to trends in the business world. Our business advisory boards and institutional data show us that employers in these fields are looking for skilled, ethical employees," said Danette Cagnet, director of the School of Business. "And our students are interested in working in jobs where they can serve others and make a difference in their communities. We're excited to launch these majors."
Career experience is part of your program
Posted November 5, 2020
One of the hallmarks of NMI's College of Maritime Science is the co-op program, also known as Summer at Sea, which is included as an integral part of the degree program for Applied Science in Nautical Science. This unique experience consists of two 90 day co-ops, usually taking place in the summer, in which students are able to gain hands-on experience in the maritime industry working on commercial vessels, while also completing required credits for their degree. NMI works hard to maintain and secure partnerships and opportunities with the top companies of the industry.
Rochester University sets enrollment record for fall semester
Posted September 29, 2020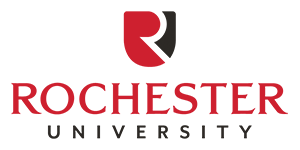 Rochester University achieved a record enrollment in fall 2020 despite the challenges of a pandemic and predictions of a national decrease in college enrollment.
Initial statistics show an enrollment increase of 13% compared to the previous fall, and for the first time in the institution's history, RU's overall student headcount was more than 1,200, which includes traditional, accelerated and early college students, President Brian Stogner said.
Stogner said. "I am thankful to the entire RU campus community for its hard work in ensuring a quality educational environment in the midst of these uncertain times."
Samuels attributed part of RU's enrollment success to the RU Pledge Loan Repayment Assistance Program, which helps graduates, beginning with freshmen in the fall 2020 class, to repay student loans.
IWU Adopts Test Optional Policy for Admission
Posted July 31, 2020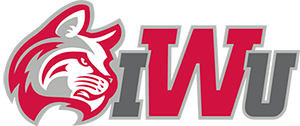 Indiana Wesleyan University is adopting a test optional policy for new students applying for admission for entry in the Spring or Fall 2021.
IWU Joins Common App for 2020-2021 Application Season
Posted July 31, 2020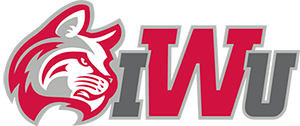 Beginning August 1, 2020, new freshmen and transfer students applying to Indiana Wesleyan University (Marion) will have the ability to do so through the Common App.
Mount Mercy named College of Distinction
Posted July 23, 2020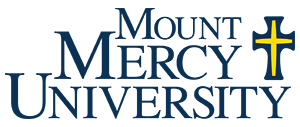 Mount Mercy University was named a 2020–21 College of Distinction based on engaged students, great teaching, vibrant communities, and successful outcomes. The university also received program-specific recognition in business, education and nursing.
Whitworth Mind & Heart Newsletter: March 2020
Posted March 23, 2020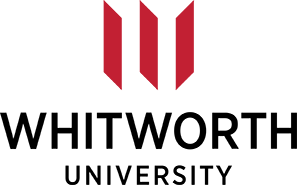 Admissions
Our March 1 priority application deadline for freshmen has passed, but we are still accepting applications and admitting students on a space-available basis. The priority application deadline for transfer students is July 1. The sooner students complete their applications, the sooner we can send admissions decisions and financial aid offers. Go to whitworth.edu/apply.
We regretfully had to cancel our large campus visit events, but small campus tours remain available Monday-Saturday at 2 p.m. Sign up at whitworth.edu/campustours. For those who were counting on attending a campus visit event to earn a one-time, $1,000 Visit Scholarship, we will be in touch soon about how to qualify for the scholarship in other ways. In the meantime, we encourage you to join current student for a video tour or take an interactive virtual campus tour. Find both at whitworth.edu/visit.
Here's a presidential pro tip for prospective students who want to increase their odds of getting one of their top residence hall choices and their preferred class schedule in the fall: Deposit now! Go to whitworth.edu/deposit to pay the $350 enrollment deposit and lock in priority housing and class registration benefits.