Education News From Market Cap & Gown
News From Our Member Colleges And Universities
USciences Welcomes 435 New Students to Campus
Posted August 29, 2019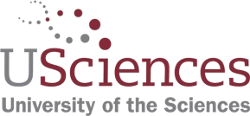 On Friday, August 23, 2019, 367 new students and their families arrived at USciences to move into various residence halls on campus. They were aided by more than 100 student volunteers who made up the "Arrival Survival" team. Donning neon yellow shirts, the students helped families unload their cars, load their belongings into carts, bringing them up to each room.
More than 300 students moved into the Living & Learning Commons, USciences newest residence hall, making them the first class to spend the full year in the 126,000 square-foot building located at 46th Street and Woodland Avenue. The building includes 208 double occupancy rooms with private bathrooms. Each floor is equipped with laundry amenities, student lounge and study spaces. In the building there is a game room and a share kitchen as well as an open-air plaza for the University and surrounding neighbors.
At Drake's Welcome Celebration, a carnival-inspired festival, all 435 new students and their families were welcomed the USciences community with food, games, and fun.
"USciences is a vibrant academic community that promises to provide you with the opportunities for an excellent education," said Dr. Paul Katz, addressing the students and their families during the celebration.
"Students, I encourage you to engage with your fellow students and take advantage of what is here for you," said Dr. Katz. "We already know that you are smart enough to succeed here; now it is up to you to make the most of this opportunity."
Jayna Suter, president of the Student Government Association, addressed the students with some inspirational words to help get them off on the right foot for a productive new year.
Wooster Selected as the "Best Hidden Gem"
Posted August 7, 2019

The College of Wooster has emerged as the best known "hidden gem" in higher education, that according to results from a survey taken by more than 160 Independent Educational Consultants (IEC).
Exploring our College Campus in a fun new innovative way through a free program for new and prospective students!
Posted August 6, 2019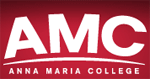 WESTERN NEW ENGLAND UNIVERSITY TO ADD WOMEN'S ICE HOCKEY
Posted July 25, 2019

Western New England University will add women's ice hockey to its athletics program. University President Anthony S. Caprio announced the new offering, which will begin competing in 2020.
"Western New England University takes immense pride in offering opportunities for student-athletes to excel in the classroom and in their chosen sport," said Caprio. "This latest expansion of our athletics program adds a fast-growing and exciting sport to the current roster of 19 NCAA sports for women and men."
While the number of youth hockey teams for girls has soared in recent years, Western New England will be the first Springfield-area college to offer the sport at the varsity level.
"Women's Hockey represents the perfect opportunity to add a 20th sport to our lineup," said Matt LaBranche, Director of Athletics, Recreational Sport & Physical Education. "Interest at the high school and youth levels has never been higher, and we are proud to be providing a new opportunity for those young women to pursue their passion in a highly competitive collegiate program."
LaBranche added that while interest in Massachusetts and Connecticut is high, Western New England expects to recruit students nationwide for the new program.
LaBranche also announced the hiring of Katie S. Zimmerman to the position of head coach for the new team. Zimmerman spent the past five years as an assistant coach at Amherst College. She also has coaching experience with USA Hockey and SUNY Cortland.
"Katie has a proven track record as a coach, talent evaluator, and recruiter," said LaBranche. "I'm confident over the course of the next year she will set the stage for a successful first season in 2020-21 and beyond."
WESTERN NEW ENGLAND UNIVERSITY RATED AMONG THE TOP 5 IN THE NATION FOR GETTING A JOB
Posted July 25, 2019

A new report finds Western New England University #1 in Massachusetts and #5 in the nation when it comes to the preparing graduates for the job market.
The analysis by the career-focused site Zippia utilized data from the federal government's College Scorecard, looking at employment rates ten years after students graduated. Western New England University's employment rate is 95.56 percent, placing it ahead of all but four institutions nationwide.
"This is yet another powerful endorsement of the career-readiness of our alumni. It also demonstrates the value and significant impact of the University's curriculum - a unique blend of liberal and professional learning," said Anthony S. Caprio, University President.
"As we celebrate our Centennial and reflect upon our past, we see that throughout our first 100 years of continuous progress, we have demonstrated a firm commitment to meeting the needs of a changing workforce. And as we craft our second century, we will remain dedicated to our clearly understood mission of providing a profoundly enriching education that creates professional opportunities for our students and alumni."
As part of its efforts to prepare students for successful careers, Western New England University incorporates career exploration and preparation starting with a student's first year on campus. According to Vice President of Enrollment Management and Marketing Bryan Gross, the incorporation of hands-on career preparation into the curriculum resonates with prospective students and their families.
Variety Magazine Names MSMU Film Program One of the Best in the World
Posted July 23, 2019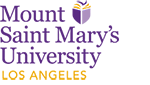 The article points out the location of the Mount's film program as one of its unique features. All courses are held at the Sunset Gower Studios in Hollywood, which puts students right in the center of the entertainment capital of the world. Study film at a working studio in Hollywood with L.A.'s only women's university.
Embry-Riddle Flight Teams Finish Strong at National Competition
Posted July 15, 2019

In the most important annual contest for college aviators – the Safety and Flight Evaluation Conference (SAFECON) competition – Embry-Riddle's Prescott, Ariz. and Daytona Beach Fla. flight teams placed third and seventh respectively, excelling in many of the nearly two dozen individual flight and ground events.
Embry-Riddle Meteorology Expects Late Start to Arizona Monsoon Season
Posted July 15, 2019

Although June 15 is often referred to by the National Weather Service as the start of the Arizona monsoon season, the meteorology department at Embry-Riddle Aeronautical University's Prescott campus is predicting a delayed start to the annual summer rainy season.
Embry-Riddle Students Design Camera Mount for International Space Station
Posted July 15, 2019

A team of seven Aerospace Engineering students at Embry-Riddle Aeronautical University's Prescott campus has designed and produced a camera attachment system for the International Space Station (ISS), and were selected to participate in NASA's Micro-G NExT challenge in Houston, TX in early June. Project CAM (Camera Attachment Mechanism) was devised by the student team to assist astronauts venturing into the vacuum of space by providing additional camera coverage during Extra Vehicular Activities (EVA) beyond standard helmet camera attachments, which provide limited views of EVA to mission control.
Career Changing Designs Award-Winning Workplace
Posted July 2, 2019

Andre Silvestre transitions from jet-setting event planner to high end interior designer.