Education News From Market Cap & Gown
News From Our Member Colleges And Universities
Limestone Adding New Minor In Computer Game Programming
Posted February 25, 2020

"Game development and gaming is a broadening field, and this new minor will give Limestone students an edge no matter the professional path they select," said Dr. Jane Watkins, Professor and Chair of Computer Science at Limestone. "The video game industry needs all types of expertise, and college graduates with a breadth of interests and skills will certainly have an advantage in the job market.
"We're excited about this minor because, while it will certainly interest Computer Science majors, it will also be highly attractive to students who major in other areas," she continued. "The minor is an excellent complement to any of the majors offered at Limestone. In the world of video game production, there is a need for expertise in a wide-variety of areas."
Clarkson's Global Alumni Leaders Add 10 New Scholarships to Cover All Tuition Costs
Posted December 16, 2019

Clarkson will now offer 10 scholarships covering full tuition. This opportunity is for new incoming freshman applicants and is not restricted to any specific major. An application is required. The deadline to apply is January 15, 2020.
Vote for Madonna University Alumna as CNN Hero!
Posted December 2, 2019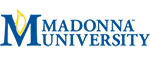 Madonna University nursing alumna Najah Bazzy, '98 BSN, has been selected as one of CNN's 10 Heroes of 2019. The story, of how she started the nonprofit Zaman International and how it has helped more than 250,000 impoverished women and children.
For years, Bazzy ran her goodwill effort from her home, transporting donated goods in her family's minivan. Eventually, her efforts grew into Zaman International, a nonprofit that now supports impoverished women and children of all backgrounds in the Detroit area. The group has helped more than 250,000 people.
Football at Madonna University...Coming 2020!
Posted December 2, 2019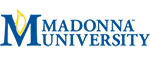 Madonna University President Michael Grandillo joined Athletics Director Scott Kennell announced that the University will add football to its intercollegiate athletics program, bringing the total offerings to 20 teams.
We are excited to add football to our athletic offerings," stated Dr. Grandillo. "We hope bringing collegiate football to Western Wayne County will be as thrilling for the communities we serve as it is to the Madonna community. The strength and success of our current programs gives us confidence that Crusaders' football will find success as well."
National Champions! Congratulations Madonna University Women's Cross Country!
Posted December 2, 2019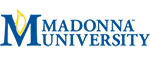 Three years ago, the Madonna University women's cross country team qualified as a team for the NAIA Women's Cross Country National Championships for the first time in program history. Fast forward to 2019 and that same group are the first-ever national champions in the 33-year history of Madonna athletics.

The 40th annual event, held at Fort Vancouver Historical Site on Saturday afternoon, could not have gone any better for the Crusaders who won the title with 111 points, 36 more than runner-up College of Idaho. Madonna finished with a 1-5 spread of 34 seconds and an average time of 18:35.
Wooster's STEM Programs Garner National Recognition
Posted October 16, 2019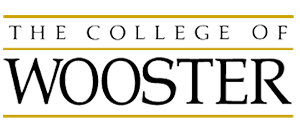 Named an "Inspiring Program in STEM" and a national leader in women graduates who are now STEM doctorate recipients...
Earlham Students on Global Climate Strike
Posted October 4, 2019

Hundreds of Earlham College students and faculty joined other activists around the world in a climate strike and teach-in on Friday, September 27.
The event include student- and faculty-led demonstrations and lectures about Earlham's energy systems, soils and sustainable agriculture, research and controversies in global climate change, and carbon footprints and circular economies. Environmental officials from Wayne County, Indiana, and non-profit consultants from the region also led discussions and demonstrations.
Most Innovative College
Posted October 4, 2019

Earlham College has earned new recognition from U.S. News and World Report as one of the nation's "Most Innovative Schools."
In the 2020 edition of U.S. News' "Best Colleges" guidebook, Earlham is featured as one of 55 institutions taking a pioneering approach in the areas of academics, campus life, technology or facilities. Earlham stands alongside other leading liberal arts colleges including Bates, Carleton, Oberlin and Amherst, in warranting the recognition.
US News & World Report Ranks Dominican University #1 in Social Mobility of Graduates
Posted September 12, 2019

Dominican University is considered the best university in the Midwest for ensuring the social mobility of its graduates, according to the recently released U.S. News & World Report college rankings. The 2020 "Best Colleges" issue also ranked Dominican #11 out of 165 Midwest master's level universities. Dominican has been among the top 20 of Midwest regional universities for more than two decades.
U.S. News & World Report ranked Dominican as the Best Value in the state of Illinois, as determined by a comparison of its academic quality and net cost to students. The survey also listed Dominican within the top 15 Midwest universities for the quality of its undergraduate teaching.
The report's "Top Performers on Social Mobility" category, which is new this year, measures how well schools graduate students who receive federal Pell grants—those whose annual family incomes range from $20,000 to $50,000—compared to the graduation rate of students who do not receive Pell grants. Dominican places a high priority on closing the equity gap in its student body, almost half of whom are first-generation-to-college and 99 percent of whom receive some form of financial aid.
Dominican University Names Nursing School in Recognition of Gift by WeatherTech CEO David MacNeil
Posted September 11, 2019

Dominican University is proud to announce the naming of the Elizabeth T. MacNeil School of Nursing in recognition of a generous gift by David MacNeil, CEO of MacNeil Automotive (WeatherTech), in honor of his late mother, a pediatric nurse and teacher.
MacNeil is an alumnus of Dominican and holds an honorary doctoral degree from the university. He founded WeatherTech, well known for its signature line of car and truck mats, in 1989 as well as its dedication to using only American-made parts. Today, the company is a multimillion-dollar, vertically integrated business producing a wide range of high-end automotive accessories.
"It is David's entrepreneurial spirit, demand for quality and genuine care for his employees and customers that Dominican seeks to instill in its nursing graduates," said Dominican University President Donna Carroll.
Elizabeth MacNeil taught pediatric nursing most of her life, at Chicago area institutions including the University of Illinois at Chicago, St. Anne's Hospital and St. Mary of Nazareth Prior to her careers in nursing and teaching, she served as an officer for the Royal Canadian Air Force.