Education News From Market Cap & Gown
News From Our Member Colleges And Universities
IWU Joins Common App for 2020-2021 Application Season
Posted July 31, 2020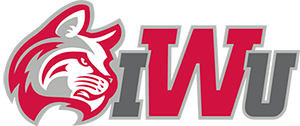 Beginning August 1, 2020, new freshmen and transfer students applying to Indiana Wesleyan University (Marion) will have the ability to do so through the Common App.
Mount Mercy named College of Distinction
Posted July 23, 2020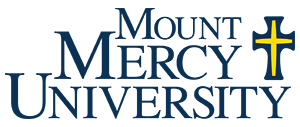 Mount Mercy University was named a 2020–21 College of Distinction based on engaged students, great teaching, vibrant communities, and successful outcomes. The university also received program-specific recognition in business, education and nursing.
Whitworth Mind & Heart Newsletter: March 2020
Posted March 23, 2020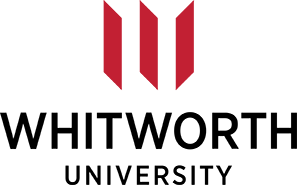 Admissions
Our March 1 priority application deadline for freshmen has passed, but we are still accepting applications and admitting students on a space-available basis. The priority application deadline for transfer students is July 1. The sooner students complete their applications, the sooner we can send admissions decisions and financial aid offers. Go to whitworth.edu/apply.
We regretfully had to cancel our large campus visit events, but small campus tours remain available Monday-Saturday at 2 p.m. Sign up at whitworth.edu/campustours. For those who were counting on attending a campus visit event to earn a one-time, $1,000 Visit Scholarship, we will be in touch soon about how to qualify for the scholarship in other ways. In the meantime, we encourage you to join current student for a video tour or take an interactive virtual campus tour. Find both at whitworth.edu/visit.
Here's a presidential pro tip for prospective students who want to increase their odds of getting one of their top residence hall choices and their preferred class schedule in the fall: Deposit now! Go to whitworth.edu/deposit to pay the $350 enrollment deposit and lock in priority housing and class registration benefits.
HU TOP PRIVATE DIGITAL MEDIA ARTS PROGRAM IN COUNTRY
Posted March 5, 2020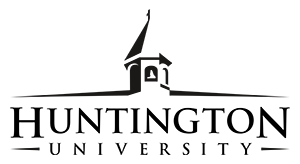 For the fourth year in a row, Huntington University film students in Indiana and Arizona have garnered top awards at the Broadcast Education Association (BEA) Festival of Media Arts. This year, Huntington University took second place in overall awards.
This year's competition was the largest yet included over 1,700 entries from over 300 universities around the world. Of the 18 Best of Festival awards the BEA, Huntington University students claimed two of them.
"It is both a joy and privilege to teach and serve in our digital media arts department," said Dr. Lance Clark, associate dean of the arts and professor of digital media arts at Huntington University. "When we launched our programs in film, animation and broadcast media 15 years ago we had a vision to be the top school in the nation. Little did I know that we would accomplish that so soon. Prospective students who want a top-notch faith center education in the arts should really look no further than Huntington University and our School of the Arts."
WESTERN NEW ENGLAND UNIVERSITY WELCOMES FIRST LEGO LEAGUE COMPETITORS AS THEY "SHAPE THE CITY OF THE FUTURE"
Posted March 4, 2020

Western New England University recently hosted its second annual Agawam Qualifier for the FIRST® Lego League (FLL), with 27 teams competing to advance to the District Finals. The teams represented grade schools and junior high schools from western Massachusetts and Connecticut. FLL is related to the FIRST® Robotics Competition (FRC) for high school students.
FIRST® LEGO League challenges kids to think like scientists and engineers through the release of a challenge. This year competitors (teams of up to 10 children and two adult coaches) were asked to respond to a three-part challenge on a real-world scientific topic. In this year's CITY SHAPER CHALLENGE, competitors were asked: "What if you could build a better world? Where would you begin?"
During the CITY SHAPER season, teams choose and solve a real-world problem in the Innovation Project. Each team is tasked with building, testing, and programing an autonomous robot using LEGO® MINDSTORMS® to solve a set of missions in the Robot Game. Throughout their experience, teams operated under the FIRST signature set of Core Values, celebrating discovery, teamwork, and Gracious Professionalism®.
Ceremonial Shovels Turn Dirt As Limestone Breaks Ground On Library & Student Center
Posted February 25, 2020

Under a large white tent on a sun-soaked Tuesday morning, Limestone College held a groundbreaking ceremony in a spot where its new 65,000-square-foot library and student center building will stand in 16 months.
The festivities took place in the parking lot area behind Montgomery Hall, just off the front campus. Construction preparations have already begun, and the anticipated occupancy date is May of 2021. The large crowd in attendance – which included students, faculty, staff, state and local officials, and area residents – was treated to a large-screen slideshow throughout the ceremony that displayed the architectural renderings of the three-story structure that will express a strong relationship to the existing historic campus architecture, while also featuring modern accents including a creative exterior brick design, a light-filled glass-wall entryway, and large gathering spaces on the inside.
Limestone Adding New Minor In Computer Game Programming
Posted February 25, 2020

"Game development and gaming is a broadening field, and this new minor will give Limestone students an edge no matter the professional path they select," said Dr. Jane Watkins, Professor and Chair of Computer Science at Limestone. "The video game industry needs all types of expertise, and college graduates with a breadth of interests and skills will certainly have an advantage in the job market.
"We're excited about this minor because, while it will certainly interest Computer Science majors, it will also be highly attractive to students who major in other areas," she continued. "The minor is an excellent complement to any of the majors offered at Limestone. In the world of video game production, there is a need for expertise in a wide-variety of areas."
Clarkson's Global Alumni Leaders Add 10 New Scholarships to Cover All Tuition Costs
Posted December 16, 2019

Clarkson will now offer 10 scholarships covering full tuition. This opportunity is for new incoming freshman applicants and is not restricted to any specific major. An application is required. The deadline to apply is January 15, 2020.
Vote for Madonna University Alumna as CNN Hero!
Posted December 2, 2019

Madonna University nursing alumna Najah Bazzy, '98 BSN, has been selected as one of CNN's 10 Heroes of 2019. The story, of how she started the nonprofit Zaman International and how it has helped more than 250,000 impoverished women and children.
For years, Bazzy ran her goodwill effort from her home, transporting donated goods in her family's minivan. Eventually, her efforts grew into Zaman International, a nonprofit that now supports impoverished women and children of all backgrounds in the Detroit area. The group has helped more than 250,000 people.
Football at Madonna University...Coming 2020!
Posted December 2, 2019

Madonna University President Michael Grandillo joined Athletics Director Scott Kennell announced that the University will add football to its intercollegiate athletics program, bringing the total offerings to 20 teams.
We are excited to add football to our athletic offerings," stated Dr. Grandillo. "We hope bringing collegiate football to Western Wayne County will be as thrilling for the communities we serve as it is to the Madonna community. The strength and success of our current programs gives us confidence that Crusaders' football will find success as well."