Education News From Market Cap & Gown
News From Our Member Colleges And Universities
Football at Madonna University...Coming 2020!
Posted December 2, 2019

Madonna University President Michael Grandillo joined Athletics Director Scott Kennell announced that the University will add football to its intercollegiate athletics program, bringing the total offerings to 20 teams.
We are excited to add football to our athletic offerings," stated Dr. Grandillo. "We hope bringing collegiate football to Western Wayne County will be as thrilling for the communities we serve as it is to the Madonna community. The strength and success of our current programs gives us confidence that Crusaders' football will find success as well."
National Champions! Congratulations Madonna University Women's Cross Country!
Posted December 2, 2019

Three years ago, the Madonna University women's cross country team qualified as a team for the NAIA Women's Cross Country National Championships for the first time in program history. Fast forward to 2019 and that same group are the first-ever national champions in the 33-year history of Madonna athletics.

The 40th annual event, held at Fort Vancouver Historical Site on Saturday afternoon, could not have gone any better for the Crusaders who won the title with 111 points, 36 more than runner-up College of Idaho. Madonna finished with a 1-5 spread of 34 seconds and an average time of 18:35.
Wooster's STEM Programs Garner National Recognition
Posted October 16, 2019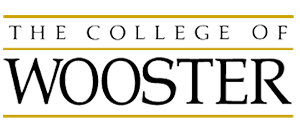 Named an "Inspiring Program in STEM" and a national leader in women graduates who are now STEM doctorate recipients...
Earlham Students on Global Climate Strike
Posted October 4, 2019

Hundreds of Earlham College students and faculty joined other activists around the world in a climate strike and teach-in on Friday, September 27.
The event include student- and faculty-led demonstrations and lectures about Earlham's energy systems, soils and sustainable agriculture, research and controversies in global climate change, and carbon footprints and circular economies. Environmental officials from Wayne County, Indiana, and non-profit consultants from the region also led discussions and demonstrations.
Most Innovative College
Posted October 4, 2019

Earlham College has earned new recognition from U.S. News and World Report as one of the nation's "Most Innovative Schools."
In the 2020 edition of U.S. News' "Best Colleges" guidebook, Earlham is featured as one of 55 institutions taking a pioneering approach in the areas of academics, campus life, technology or facilities. Earlham stands alongside other leading liberal arts colleges including Bates, Carleton, Oberlin and Amherst, in warranting the recognition.
US News & World Report Ranks Dominican University #1 in Social Mobility of Graduates
Posted September 12, 2019

Dominican University is considered the best university in the Midwest for ensuring the social mobility of its graduates, according to the recently released U.S. News & World Report college rankings. The 2020 "Best Colleges" issue also ranked Dominican #11 out of 165 Midwest master's level universities. Dominican has been among the top 20 of Midwest regional universities for more than two decades.
U.S. News & World Report ranked Dominican as the Best Value in the state of Illinois, as determined by a comparison of its academic quality and net cost to students. The survey also listed Dominican within the top 15 Midwest universities for the quality of its undergraduate teaching.
The report's "Top Performers on Social Mobility" category, which is new this year, measures how well schools graduate students who receive federal Pell grants—those whose annual family incomes range from $20,000 to $50,000—compared to the graduation rate of students who do not receive Pell grants. Dominican places a high priority on closing the equity gap in its student body, almost half of whom are first-generation-to-college and 99 percent of whom receive some form of financial aid.
Dominican University Names Nursing School in Recognition of Gift by WeatherTech CEO David MacNeil
Posted September 11, 2019

Dominican University is proud to announce the naming of the Elizabeth T. MacNeil School of Nursing in recognition of a generous gift by David MacNeil, CEO of MacNeil Automotive (WeatherTech), in honor of his late mother, a pediatric nurse and teacher.
MacNeil is an alumnus of Dominican and holds an honorary doctoral degree from the university. He founded WeatherTech, well known for its signature line of car and truck mats, in 1989 as well as its dedication to using only American-made parts. Today, the company is a multimillion-dollar, vertically integrated business producing a wide range of high-end automotive accessories.
"It is David's entrepreneurial spirit, demand for quality and genuine care for his employees and customers that Dominican seeks to instill in its nursing graduates," said Dominican University President Donna Carroll.
Elizabeth MacNeil taught pediatric nursing most of her life, at Chicago area institutions including the University of Illinois at Chicago, St. Anne's Hospital and St. Mary of Nazareth Prior to her careers in nursing and teaching, she served as an officer for the Royal Canadian Air Force.
Physical Therapy Students Trade White Coats for Wetsuits at Adaptive Surfing Event
Posted August 29, 2019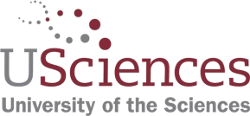 As a way to show other physical therapy students a fun opportunity to interact with patients outside of the clinic, Christopher Grimes DPT'21 invited his classmates to volunteer at Life Rolls On's They Will Surf Again event as part of the 2019 Get On Board Tour. Hundreds lined the beach in Wildwood, New Jersey on August 4, 2019 to help adaptive athletes catch a wave.
"We work in volunteer teams of about 50," said Grimes. "We bring the adaptive athletes onto modified surfboards, bring them out into the ocean and they get to ride the waves for about ten to 15 waves."
USciences Welcomes 435 New Students to Campus
Posted August 29, 2019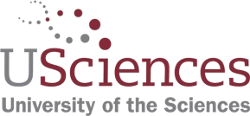 On Friday, August 23, 2019, 367 new students and their families arrived at USciences to move into various residence halls on campus. They were aided by more than 100 student volunteers who made up the "Arrival Survival" team. Donning neon yellow shirts, the students helped families unload their cars, load their belongings into carts, bringing them up to each room.
More than 300 students moved into the Living & Learning Commons, USciences newest residence hall, making them the first class to spend the full year in the 126,000 square-foot building located at 46th Street and Woodland Avenue. The building includes 208 double occupancy rooms with private bathrooms. Each floor is equipped with laundry amenities, student lounge and study spaces. In the building there is a game room and a share kitchen as well as an open-air plaza for the University and surrounding neighbors.
At Drake's Welcome Celebration, a carnival-inspired festival, all 435 new students and their families were welcomed the USciences community with food, games, and fun.
"USciences is a vibrant academic community that promises to provide you with the opportunities for an excellent education," said Dr. Paul Katz, addressing the students and their families during the celebration.
"Students, I encourage you to engage with your fellow students and take advantage of what is here for you," said Dr. Katz. "We already know that you are smart enough to succeed here; now it is up to you to make the most of this opportunity."
Jayna Suter, president of the Student Government Association, addressed the students with some inspirational words to help get them off on the right foot for a productive new year.
Wooster Selected as the "Best Hidden Gem"
Posted August 7, 2019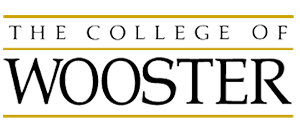 The College of Wooster has emerged as the best known "hidden gem" in higher education, that according to results from a survey taken by more than 160 Independent Educational Consultants (IEC).