Education News From Market Cap & Gown
News From Our Member Colleges And Universities
What Dreams Are Made Of
Posted June 13, 2019
Back in 2007, J.J. Coate-Walters, BS '08, became the trainer of a golden retriever puppy named Zeeke, the first-ever service dog in training to live on Ohio Northern University's campus. As a senior biology and pre-veterinary medicine major, Coate-Walters trained Zeeke for her senior Honors Program project, and he was such a fixture on campus that the University awarded him an honorary degree – a Bachelor of Science in canine companionship.
Mount Mercy named College of Distinction
Posted June 10, 2019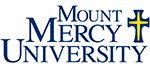 Mount Mercy University was named a 2018-19 College of Distinction based on engaged students, great teaching, vibrant communities, and successful outcomes. The university also received program-specific recognition in business, education and nursing.
New Martin-Herold College of Nursing and Helath
Posted June 10, 2019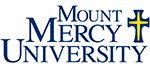 Mount Mercy's nursing program now has a name and identity all its own—the Martin-Herold College of Nursing & Health—thanks to a '61 Mercy Hospital School of Nursing graduate and her husband.
MMU adds new English as a Second Language (ESL) endorsement
Posted June 10, 2019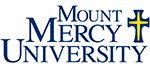 Mount Mercy University is proud to announce a new English as a Second Language (ESL) endorsement area for teachers as part of MMU's Masters of Arts in Education (MAEd) program. Mount Mercy's program prepares graduate students to complete this 23-credit hour endorsement in 15 months.
Rinderknecht Athletic Center Grand Opening
Posted June 10, 2019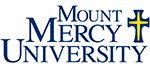 Just across the street from the Robert W. Plaster Athletic Complex sits the new Rinderknecht Athletic Center - Mount Mercy's state-of-the-art wellness and athletic performance center. The dynamic training facility and recreational fitness resource serves Mount Mercy's 500+ student-athletes and 2,100+ students, faculty, and staff.
PLU President Belton, Admission's Franco talk equity, access in higher education
Posted June 6, 2019

As part of PLU's partnership with Tacoma podcasting powerhouse Channel 253, President Allan Belton and Assistant Director of Admission for Equity & Access Julian Franco got to sit down with Nerd Farmer Podcast host and 2016 Washington State Teacher of the Year Nate Bowling for a conversation about trends in higher education, access and the equity work happening here at Pacific Lutheran University.
PLU named Top 10 Peace Corps producer in the country
Posted June 6, 2019

Pacific Lutheran University ranks fifth on the Peace Corps' recently published list of top volunteer-producing colleges and universities in 2019. There are 14 Lutes currently volunteering with Peace Corps in countries around the world.
Forum on Education Abroad recognizes PLU for study away excellence
Posted June 6, 2019

PLU will now be one of just 21 institutions around the world to be recognized as a QUIP Review recipient, fitting when considering the university's commitment to global education. Half of graduating seniors have taken advantage of the fact that PLU is a top-rated university for study away opportunities. Earlier this month, the Peace Corps named PLU a Top 5 volunteer-producing college/university for 2019 — 14 Lutes are currently working for Peace Corps in various different countries. Additionally, PLU has a proud tradition of producing Fulbright Scholars, with 104 recipients over the past 45 years.
Mount Mercy adding Exercise Science program
Posted May 29, 2019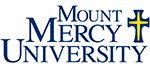 With MMU's exercise science program, students have the flexibility to pursue multiple career paths. Students interested in a pre-professional path (athletic training, physical therapy, occupational therapy, and sports medicine) typically take coursework in chemistry, physics, and other disciplines to meet the prerequisites for these professional programs. Students interested in an applied path (coaching, personal training, strength and conditioning, and health promotion) typically take elective courses that support their interests and goals. The new program will launch fall 2019.
Wagner College named one of America's best colleges in new Princeton Review guide
Posted May 23, 2019

Wagner College was named one of America's best colleges in the Princeton Review's new "Best 384 Colleges" guide, which was released today.
Special kudos went to the Wagner College Theatre program, which was ranked Number 5 in the nation.
"The quality of our programs, the dedication of our faculty, and our focus on combining theory and practice make Wagner, year after year, one of America's best colleges," said Jeffrey Kraus, Wagner College provost and vice president for academic affairs.
Only about 15 percent of America's 2,500 four-year colleges are profiled in the "Best 384 Colleges" book, which is the Princeton Review's flagship college guide. It includes detailed profiles of the colleges with rating scores for all schools in eight categories, based on the Princeton Review's surveys of students attending the colleges.
In its overall profile on Wagner College, this year's Princeton Review "Best 384 Colleges" guide quotes extensively from students surveyed for the book. Wagner students describe the college as a "tight-knit and fun, yet academically challenging" liberal arts school. The school is "in the perfect location with a surplus of unique resources" and is composed of "an excellent and vibrant community that supports its students every step of the way." The "commitment the faculty and staff have for the student body is outstanding." Students universally agree that Wagner "lets you experience all different types of subjects by following the concept: learning by doing."