Potential Career Pathways in Psychology
A psychology degree prepares students for success in a variety of career settings. While some psychology majors go on to pursue a master's or doctorate, others find employment with a bachelor's degree in fields such as business or education.
By Kameron Sims — November 14, 2022
Tags:
Advanced Degrees
,
Career Path
,
Certificates
,
Graduate Research
,
Licensures
,
Medical School
,
Ph.D.
,
Professors
,
Psychology
,
Research Pay
,
Teaching Assistant
---
There is a common misconception about how much money people pursuing careers in psychology make. Though I work in the field and love and appreciate what I do, it does not pay as well as most people think. I have a professional Twitter account where I follow comrades in psychology and have noticed a similar pattern of them complaining about their pay. In this article, I'll shed some light on the field by discussing some pathways you can take and the pay ranges for these positions close to the national averages. Keep in mind pay ranges may vary by state and facility determinations.
As a college student, the psychology field's pay could be more generous. Most positions offer graduate or teaching assistant positions, where you can help with research and clerical duties or assist with grades and lecture facilitations. Some positions will pay only minimum wage as an undergraduate, which varies by state. In Georgia, for example, it is $7.25.
I did not have a psychology position in my undergraduate. Still, many postings offered at least $8.00 at each university I attended (Albany State, University of West Georgia, Georgia Southwestern). As a graduate student, most programs offer to pay for individual student tuition for those with graduate teaching assistant positions. Some will also include a stipend or monthly payment. Luckily, my graduate program offers both. I only had to pay for the additional campus activities and institution fees.
I encourage anyone who plans to pursue the field of psychology to have the desire to work past a Bachelor's degree. There are many limitations to the field. One includes having at least a Master's degree for simple entry-level jobs. However, if that is simply y our goal, don't worry about earning an advanced degree.
Bachelor's Degree
It often needs clarification that those pursuing jobs in psychology will receive many offers after graduating. Jobs within this field at the Bachelor's level are scarce — particularly in the South. Demand for workers as behavioral health technicians and case managers is high in the South, but there are few facilities available to support the demand. Most jobs are located in the North, like, for example, in New York, Philadelphia, and Maryland.
With a Bachelor's degree, you can get entry-level positions, such as Behavioral Health Technicians (BHTs) and case managers. The salary of BHTs is around $37,000, while case managers make about $45,000. Some BHT positions require that you get certified as a registered behavior technician. Sometimes, additional education, training, and supervision are required. These two jobs can be highly stressful as well. Mental endurance and a balanced work-rest process will be necessary to perform well and sustain these careers.
Master's Degree or Medical School
Obtaining a Master's degree can supplement the search for a job. It will open doors to opportunities in teaching that did not exist at the entry-level. Here, you can get many more types of certifications and licensures that allow for practice in therapy, counseling, teaching, or research. Various programs offer specific programs for these practices. You must decide which one or combination suits you in your pursuit of knowledge. My advice is never to limit yourself. Step outside the box and try to learn something you may have always wanted to know about but never did or something you were afraid to attempt.
Research position's pay average is $80,000. College professors make slightly lower at $75,000. Counselors trail behind, earning $74,000. Lastly, therapists make about $70,000. I advocate pursuing two additional years of education to allow yourself vast immersion into the field and expansion of possibilities. You never know how impactful your work in these corners may be.
Medical school is one of the most rewarding pathways to take within psychology. This process leads to one becoming a psychiatrist, the more highly-paid individuals within psychology. Psychiatrists average $200,000. There is debate within the medical and psychological field about where psychiatrists belong. To inform readers, I find it unjust not to include a rewarding field of interest.
Doctor of Philosophy or Doctor of Psychology
Ph.D. is the highest educational level you can take in psychology. This level lies mainly in education and curating knowledge. Pursuers at this level look forward to becoming tenured professors and licensed psychologists. These positions make slightly over $100,000 on average. The precautions mentioned in the Bachelor's degree section follow here as well. The reward of educating the future thinkers of the world has always been a gift to me. Hopefully, this desire persists in each of us who work in this field.
Concluding Remarks
The pay range for the education levels may not seem as generous as it could be, but the other rewards don't surface at face value. For example, as you progress through the educational hierarchy, you can teach and prepare the next generation of scholars who will lead society into its newest discoveries, ideas, and projects. You also leave your mark as a curator of knowledge that impacts the society we live in today. You become a sliver of society that contributes to its advancement, and that type of value is priceless. It also makes the field much more appreciated and devoted. These experiences become our teachers, offering us lifelong lessons along the way. Thinking about the pay would only make you dislike the job and the desire to earn more money.
This article explains to readers pathways of psychology to understand and consider what you want to do, now and in the future. I wish I had known this information at a younger age. Now more informed, my experiences have allowed me to share them with others.
Kameron Sims is a freelance writer for SAGE Scholars, Inc. He is currently a Master's student, studying psychology. Sims has a passion for learning. He enjoys being a vessel to collect knowledge and information, hoping to share the contents of this vessel to others.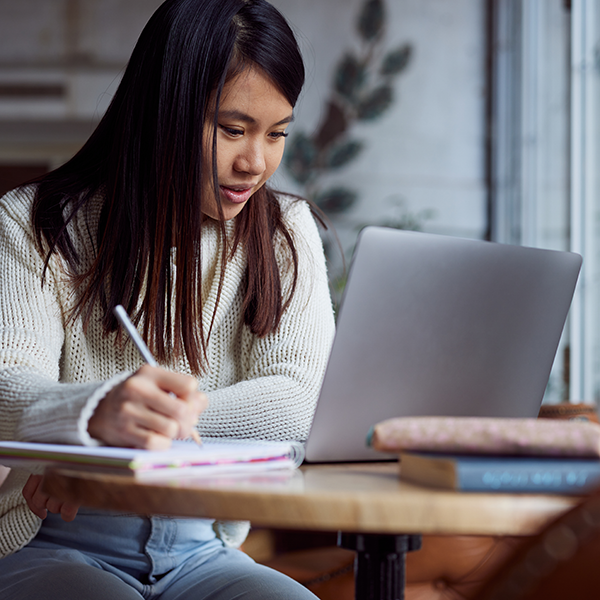 November 21, 2022
Most students come to college with a few tools already developed in high school, but probably not enough to breeze through their university career. Students should be conscious of their current toolbox and always look to expand, refine, and improve it.
November 21, 2022
As a student there are decisions you need to make concerning your health care. Learn about health insurance options in college and find the right student plan for your needs!
November 21, 2022
This article stresses the importance of being proactive about priorities.