The Significance of Showing Up
You are responsible for attending your courses and obtaining your education. Good things come from your seat time in the classroom.
By Mackenzie Roberts — November 28, 2022
---
College is a major life change. Whether you have just graduated high school or have taken a few years off and decided to continue your education, attending college courses can be a major adjustment. While multiple factors play a role in your course success, there is one that sits above the rest: show up to your classes as often as you can.
You are an adult responsible for yourself and the fulfillment of your education. There is often a lack of encouragement on behalf of professors to attend your courses. Different universities have different policies. Some may be strict, and some may leave your attendance entirely up to you. I assure you that attendance matters and can ultimately be the difference between passing or failing a course. Though it may be tempting to skip out on that early morning class, especially in the winter, you must continue consistently showing up.
Attendance Benefits
There are many benefits to reap from attending your classes. It provides an opportunity to build credibility with your professors. Though it may seem like they do not stress attendance, it is much easier to teach and assist a student by showing up and putting their best foot forward. They will take notice of your repeated absence. Showing up demonstrates responsibility and can increase the likelihood of them helping if you struggle with the material. It may also build a relationship that can help you later down the road when seeking graduate school recommendation letters or a reference for a job. Positive interactions can have positive outcomes! They will be able to confidently say that you showed up to your classes because you earned your credibility.
Building Habits
Another benefit of showing up can be the habit it creates. Whether you plan to attend graduate school, do an internship, or immediately enter the workforce, you have created a habit of showing up. In college, classes can seem easy to skip because you do not have a parent shaking you out of bed or a high school teacher and faculty member warning you of the attendance policy. However, one day you will enter the workforce and a job that expects you to be there. Lack of attendance at your employment can result in being written up and ultimately lead to termination. College classes allow you to get in a good habit of showing up even early in the morning and on those chilly and rainy days, even if it means you are in your favorite pair of sweatpants and the shirt you slept in.
Classroom Community Matters
Missing classes can leave you feeling lost and behind. When you are in class, you get to engage in relevant conversations with peers and your professor. You will understand the notes you take and better process the materials and topics covered that day. Playing catch-up allows information to fall through the cracks and can lack comprehension.
Everyone has a day or a few when they feel sick, have an appointment, or are mentally burnt out. That is okay! As humans, we require breaks, and it is important to recognize when we need a day off. However, when you start to skip one day a week or more, you begin to fall behind, and it reflects on your grades. A professor may only be willing to work with you if you are doing your part. This ends up causing unnecessary stress that snowballs and are not worth the missed days sleeping in or binge-watching your favorite show.
Remaining on Track!
If you need to miss a class or two, take the appropriate steps to remain on track. Start with an email informing your professor or instructor of your absence or absences. Sending a professional email as soon as you know you will not be at a class demonstrates a level of responsibility. Refer to your syllabus to note anything you may be missing, and double-check with your professor in the email. Lastly, feel free to respectively reach out to a classmate you trust for any notes or materials you may have missed. Missing a few classes is not the end of the world, nor does it mean you will fail.
Ultimately, you are responsible for attending your courses and obtaining your education. Good things come from your seat time in the classroom. Your professors will appreciate it, and so will you when finals are around the corner! If none of the benefits above are enough motivation, then bear in mind that you are paying for those classes! You may as well make it worth the money you have invested.
Mackenzie Roberts is a senior at William Penn University majoring in History and Political Science. On campus, Mackenzie is an active presence, enjoying her roles as Student Ambassador and the Department Assistant for Social and Behavioral Sciences. Mackenzie loves college student life and expanding her knowledge on various topics.
February 2, 2023
This article discusses the challenges that art majors must overcome to make their passion a career.
February 2, 2023
While there is no wrong way to visit a college, you want to make the most of your visit. This article will act as a guide for your college visit.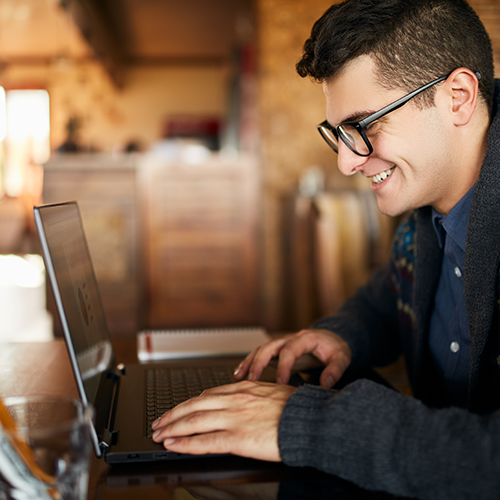 February 2, 2023
If you have been selected for verification, chances are that you didn't do anything wrong and just need to complete a few steps to get your financial aid back on track.