Disaster Preparedness for a College Student
Although your college campus may seem far removed from harm, preparing for disasters that can strike your area is essential.
By Samantha Bockoven — December 9, 2022
---
For the past twenty years, the world has experienced a sharp increase in recorded disasters. Disasters have led to great economic, material, human, and environmental loss and turmoil for communities. We classify disasters in two ways: natural and manmade. Natural includes hurricanes, fires, floods, earthquakes, tornadoes, volcanoes, wildfires, landslides, and tsunamis. Manmade includes war, terrorism events, explosions, hazardous material and chemical spills, transportation accidents, and more. These events become disasters when the community or area cannot deal with the event using their resources, and outside assistance is required. Although your college campus may seem far removed from harm, preparing for disasters that can strike your area is essential.
Assessing Risk
To become prepared, the first thing you want to do is assess your risk. Think about what kind of disasters commonly occur in your area. If you live in the Midwest, you probably do not need to be concerned about tsunamis or volcanoes, but you might be at risk for a tornado. After considering a list of disasters that could strike in your area, you should analyze the probability, intensity, and frequency in which this event could likely occur. From this information, you can start making a preparedness plan.
Emergency Supplies
The first thing you should do is assemble emergency supplies. Some ideas for items to include in your emergency supply kit are a flashlight, batteries, an emergency blanket, a radio for news updates, and a compact first aid kit. Ensure you also have extra hygiene items such as wipes, toilet paper, and hand sanitizer. If the disaster cuts off your water and food supply, you will want to ensure you have lots of bottled water and non-perishable food items. If you have a pet, gather extra food for your pet as well.
Copy Important Documents
Make copies of all your important documents, such as your license, birth certificate, social security card, and insurance cards. Store these in a waterproof bag so they do not get damaged if flooding occurs. If you have medical conditions, you need to make sure you have an extra supply of prescribed medications and other medical devices that you use regularly. If you have diabetes, you can pack some small candies if your blood sugar drops. Wear a medical alert tag or bracelet so first responders can immediately identify your medical conditions. If you do not have any prescriptions but take medications like Tylenol or Advil regularly, you will want to have extra on hand.
Check Your Tech
When preparing for a disaster, it is also important to consider the technology we have come to rely on. It is good practice to frequently back up your phone and computer so you do not lose all your information if they get damaged. In addition, purchase backup chargers and a couple of good portable battery packs in case the electricity goes out for an extended period of time. Make sure the portable battery packs are frequently charged and ready to go.
Storing Items
For best practice, store all items in a small duffle bag with a couple of changes of clothes. That way, if you need to evacuate and go to a shelter, you can easily grab what you need and get out on a moment's notice. In addition to having a "go bag" in your dorm or apartment, it is equally important to have a second one in your vehicle if a disaster strikes while driving. Additional items to include in the car's "go bag" are duct tape, safety flares, a safety vest, a current map of where you live, a small tool kit, and duct tape.
Insurance
I also recommend always buying renters insurance. When you buy this insurance, make sure also to take a detailed video of your dorm or apartment. If you need to make a claim, you can easily recall and also have proof of what possessions you had in your home. I have used lemonade.com in the past, and they made it easy to protect my possessions at a low cost quickly.
Building an Evacuation Plan
Once you have identified disaster risks and collected all the necessary emergency supplies, you next want to come up with an evacuation plan. If you need to get out of your home in a hurry, it is important to know where the emergency exits are located. Think through situations like a fire or hazardous chemical spill and how you would evacuate the area.
In addition, disaster events can be very chaotic. You might not have phone service. It is also good to think about picking a set meeting place, so you stay connected to your friends and family. Also, think through where the nearest hospitals and fire stations are and research any set evacuation zones or shelters in your community. If you have a disability, make sure you identify people who are willing to help you evacuate ahead of time. As well, make sure the evacuation route you chose is accessible.
For some, disasters may seem like unlikely events that could never happen to them. For others, the feeling of not knowing when a disaster could strike could lead to intense fear and anxiety. As a college student, it is important to be aware of the possibility that something could happen at any time and start implementing good preparedness practices.
Samantha Bockoven graduated from Villanova University in 2019 with a degree in Peace and Justice and a minor in Global Health. She went on to get her master's in public health with a concentration in disaster health and emergency preparedness. Since then, she has worked in a variety of public health jobs in the United States and around the world.
April 26, 2023
This article outlines the main types of investment accounts. Put some thought into what your investment goals are and choose the best account for your purposes. Happy investing!
April 24, 2023
There's plenty you can do as a high school student to prepare for college. This article will help you to hit the ground running freshman year.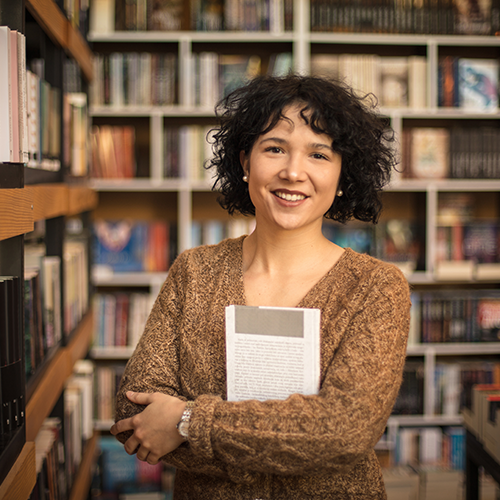 April 19, 2023
This article explores the benefits of pursuing professional certificates and education while getting a college degree.