Preparing for Your First Winter Coming from a Warmer Climate
Here is some wisdom on transitioning from winters in a warmer climate to a colder one.
By Nathaniel Tamminga — December 9, 2022
---
I was born and raised in Los Angeles, and growing up, I wore shorts and flip-flops all year round because the low in the winter is 45F. Experiencing my first winter in the Midwest was quite a shock because it gets a little bit colder than it does in CA. Here is some wisdom I learned transitioning from winters in a warmer climate to a colder one.
Warm clothes are essential. Every building you enter will be heated, so you need warm clothes to stay nice and toasty when traveling in the cold. You will need many layers depending on where you are and how cold it gets. If it is freezing, you should consider wearing long underwear. These are a great base layer that will help to keep your legs warmer than if they were wearing only pants. Next, you would want to have a long sleeve outfit. You'll wear this inside when you take the outmost layer off. I normally like to wear nice dress pants and a sweater, but it is totally up to you. Make sure that this layer is long sleeves to have that extra warmth. Finally, you will want a nice big jacket to insulate you from the cold and wind. I have a wonderful down puffy jacket from Cotopaxi that keeps me warm and blocks the cold and wind. I also have a nice parka that keeps me warmer on colder days, especially when the wind blows hard.
One last thing you will want to get is a good pair of boots. In a real winter, you will be sludging through snow most of the day, so you will need warm and waterproof boots to keep your feet warm. A good pair of warm wool socks will also help keep your feet warm. Having cold, wet, icy feet is one of the worst feelings in the winter. Warm clothes are key to keeping yourself warm during the cold winter months.
I mentioned this earlier, but wearing layers is important when it gets cold outside. The buildings are warm, so you will want to wear something comfortable underneath your coat. You can have multiple layers under your coat, such as a coat, sweater, and nice dress shirt. While still looking professional, you can remove the layers or add them depending on the temperature. Another key to layers is hats, gloves, and scarves. These will help keep your head, neck, and hands warm while traveling between places but can be easily removed once you enter the warmer area.
Besides warm clothes, you will also want other amenities to keep you warm in your dorm or apartment. I am a huge fan of the giant soft blankets you can find at most stores, like Walmart and Target. I have several of these around my place, and I love to wrap up in them up while working on homework when it is cold outside. Space heaters are also a great way to get a little extra warmth. However, you should never leave a space heater unattended because they are a fire hazard. Be sure to turn off and unplug your space heater when you finish using it.
If you have a car on campus, you should also supply your car with cold-weather essentials. Be sure you have good, all-weather tires on your car before the winter hits because old slick tires will be dangerous in the snow. You should also keep chains in your car if the snow on the roads gets so bad that your all-weather tires are unsafe. Also, you want some safety supplies in your car if you get stranded on the road in the cold snow. You will want to keep thermal blankets, water, snacks, road flares, and a portable charger to keep your phone charged in you become stranded for a substantial amount of time.
Now, if you are from California (or another warm state), you may question if you want to go to the Midwest. I know I have yet to make winter sound enjoyable, but there are many fun things to do during the winter that you cannot do in a warmer climate. Sledding is one of my personal favorites. I recommend getting some friends, going to a Walmart, and buying as cheap a sled as possible. Then you need to find a nice hill and have a blast flying down it on your new sleds. I promise you will have an excellent time and will not disappoint.
If you want to avoid traveling off campus, you can also have a snowball fight with your friends. Just take a bunch of friends outside into a lawn area with a lot of snow and have at it. There is no wrong way to have a snowball fight: pick up snow and start throwing it at your friends. You are guaranteed to have a blast. You can build a snowman if you want to avoid getting snow down your shirt or in your face. All you need is some sticks and rocks for the arms and eyes. These are super fun to build and will brighten up your campus. If you prefer to stay inside and stay warm, I recommend making some warm soup and hot beverages and enjoying a holiday movie. There are tons of great ones, which I will discuss in another article.
Winter can be a shock when you come from a warmer climate, but if you are prepared with warm clothes, a prepped car, and fun activities, you can make it through without quite as big of a shock. Make sure you stay warm and find ways to have fun inside or outside in the snow.
Nathaniel Tamminga is a graduate student at The Ohio State University, currently pursuing his PhD in Physics. He got his BS in Physics from Azusa Pacific University, where he also minored in Mathematics.
March 28, 2023
This article will help you understand your rights regarding your personal medical information.
March 28, 2023
This article discusses five of the most important things you can do to survive — and thrive in — a first-year course.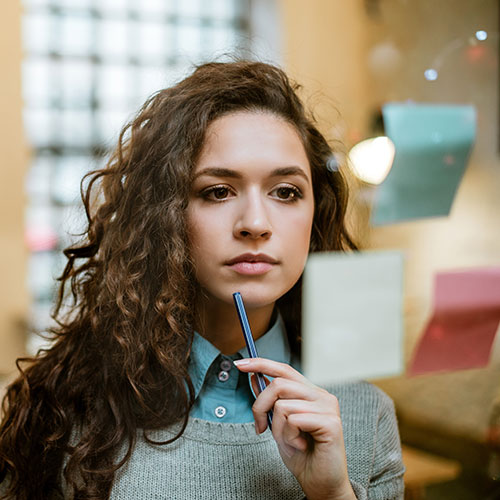 March 28, 2023
Exam season does not need to be detrimental to your health. Follow this three step plan.