What Classes to Take for the MCAT
In this article, I will break down each subject and advise when you should take the classes concerning the MCAT.
By Paul Merimee — January 18, 2023
---
Studying for the MCAT might be the most stressful thing you do in your undergraduate years, but planning your classes can maximize your time, giving you the best shot at achieving your desired score!
In this article, I will break down each subject and advise when you should take the classes concerning the MCAT. I will also add some extra classes that, while not necessary, could help you prepare.
Essential #1: Biology
You'll need your general biology courses to take higher-level courses like biochemistry and molecular biology, so it is best to get it out of the way as early as possible. Pay attention to genetics, cell function, and body systems while taking these classes, as these tend to be high-yield topics on the MCAT. Make sure to take notes and create flashcards, as these early classes will be furthest removed from your test day, and you'll likely need to review them regularly throughout your undergraduate.
Medical Schools Require:
1 year of general biology.
Essential #2: Chemistry
Like biology, you'll need general chemistry to take higher-level courses like organic chemistry or biochemistry. If you can take these classes in conjunction with biology, you'll get all your prerequisites out of the way early on. Again, I'd like to stress the importance of developing a review system for these general classes, whether note-taking, flashcard making, or saving recorded lectures. The MCAT tests a lot of basic knowledge, particularly around acids, bases, separation and purification methods (distillation, chromatography, and extraction), and molecular interactions. Most of this you'll see in general chemistry. You can take your organic chemistry classes right after general chemistry, as it is not tested as thoroughly as biochemistry.
Medical Schools Require:
1 year of general chemistry. 1 year of organic chemistry.
Essential #3: Physics
While tempting to get physics out of the way as early as possible, I recommend taking it a little closer to the MCAT, either your third or fourth year, depending on your test date. Physics makes up roughly 25% of the Chemical and Physical Foundations section, and having the equations fresh in your mind will help you breeze past those questions. It's important to know that you will not have a calculator on test day. Pay attention to SI units and be confident that you can perform unit conversions. Some people argue that you can get through the MCAT with only the knowledge of unit conversion, but I'd still recommend memorizing major physics equations.
Medical Schools Require:
1 year of physics.
Essential #4: Biochemistry
This class is sometimes overlooked in MCAT guides, but I think that's a severe mistake, hence why I'm putting it so high on this list. While it's true that not all medical schools require biochemistry, it's tested heavily on the MCAT (anecdotally, biochemistry was involved with roughly 35-40% of the questions in the biology and chemistry sections of my MCAT). Beyond that, biochemistry ties together chemical principles with biological body systems. Seeing the connections between fields is essential for the MCAT, where most of the questions are passage based and may require you to juggle chemistry, biology, and physics in one passage. I recommend taking this one or two semester before the test. Pay attention to metabolism, aminoacids (memorize these early on), and enzyme kinetics.
Medical Schools May Require:
1 semester of biochemistry.
Essential #5: Humanities/Literature
The Critical Analysis and Reasoning section (CARS) often trips up students who have spent so much time working in a scientific mindset. Upon entering this section, you find you don't know what to focus on, everything sounds gibberish, and you want to return to the comforting embrace of chemistry. This essential is arguably the most important, however, as it invariably encompasses 53 questions on the MCAT. Beyond your introductory English course, I recommend taking a class in classical philosophy to practice syllogistic/critical thinking, literature to practice analyzing passages of text, or a writing class. If you choose only to take the bare minimum, make sure you allot time each week to reading topics in the above fields and writing. Writing is important because it can give you a better understanding of passage structure, themes, and flow. Sprinkle these classes throughout your undergraduate.
Medical Schools May Require:
1 year of English with writing.
Essential #6: Psychology/Sociology
These classes make up almost all of the final MCAT section, with a little biology mixed in. Just like with CARS, this section can feel vastly different from the prior section (Biology and Biochemical Processes). It's important to be comfortable with the language used in these fields. I recommend taking an intro psychology course and an intro sociology course to cover the basics. Focus on experiment design. You can take these classes early on as long as you continually review. If you know you struggle with these topics, move them to junior or senior year.
Medical Schools May Require:
1 semester of psychology, 1 semester of sociology.
Essential #7: Mathematics
Being last doesn't diminish the value of mathematics on the MCAT. Three of the sections make you work with various data sets, and you'll need a basic understanding of mathematical principles to manipulate those sets. It might test arithmetic, trigonometry, vectors, statistics, logarithms, and more. You won't need a high-level understanding, but you'll need to work sans a calculator, so practice that way. I recommend taking statistics and calculus, though the latter is more for medical school acceptance. Get basic math out of the way as early as possible and save statistics for last.
Medical Schools May Require:
1 year of math (calculus, statistics, or other).
Paul Merimee grew up in sunny and vibrant Cleveland, Ohio with his eight siblings. In his early years Paul loved to read, voraciously consuming anything that had an engaging front cover at the library. Paul wanted to be a software engineer, not an author. He somehow ended up going to a small, liberal arts college in the middle of Wyoming. It was there that he was introduced to the great writers like Homer, Dostoevsky, Aristotle, and more.
April 26, 2023
This article outlines the main types of investment accounts. Put some thought into what your investment goals are and choose the best account for your purposes. Happy investing!
April 24, 2023
There's plenty you can do as a high school student to prepare for college. This article will help you to hit the ground running freshman year.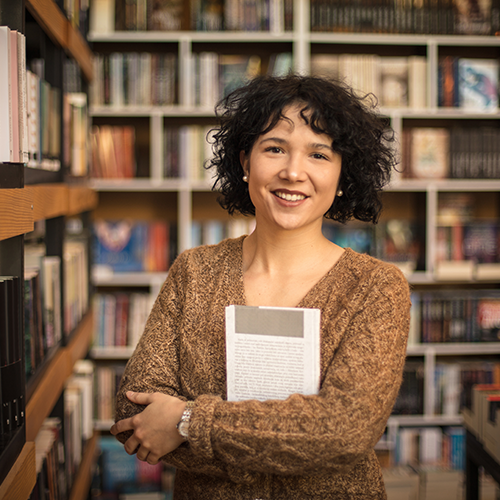 April 19, 2023
This article explores the benefits of pursuing professional certificates and education while getting a college degree.