Moving On from the Previous Semester
Before beginning a new semester, it is important to figure out what you should take and leave from the last semester.
By Mackenzie Roberts — January 25, 2023
---
Let's face it: finals can be detrimental to our mental, physical, and overall well-being. Studying for exams, writing lengthy essays, and constructing A-worthy final projects or presentations requires a lot of time and energy. It also has the potential to result in an overwhelming amount of stress. For some, finals can mean the difference between passing or failing.
Learning from the Past
Following finals is a well-deserved break and a new semester. Winter and Summer grants student's the time to step away from the assignments with the hope they will come back refreshed and ready to learn. This article will discuss how a student should tackle a new semester.
If the last semester was a total bust, refrain from being discouraged. Even top students face a rocky semester at some point in their education, and if you are one of those straight-A students that struggled this semester, this article is for you as well.
How you choose to move on from a bad semester can change the course of your education. One lousy semester out of eight does not define you. If things did not go how you hoped or you did not achieve the GPA you wished for, use your time off to distance yourself and prepare for the new semester.
Before beginning a new semester, it is important to figure out what you should take and leave from the last semester. Ask yourself, "What worked?" and "What didn't." Get a pen and paper and write down where you think things went wrong and what went well. Perhaps you need to communicate with your professors more frequently or allot more studying time for courses you know will be more difficult. Leave behind any discouraging thoughts but take any relevant knowledge and critical thinking skills gained that will be helpful in your new classes.
A Fresh Slate
New classes can be both exciting and nerve-racking. However, this is a fresh slate to excel. One thought worth noting is that you should not take so many classes that you cannot keep up. While there is a minimum number of credits you can take to remain full-time, and you want to keep your path to graduation on track, taking too many classes and failing some may lead to further delay in graduating. These would be concerns worth discussing with your aca demic adviser.
Set goals for this new semester. Physically write down a few goals and keep them somewhere you can refer to them frequently. A Harvard Business Study found that those who set goals in groups were three times more likely to achieve them than those who had their goals in mind (Greene, 2020). Maybe your goals consist of a certain GPA, attending all of your classes, and achieving perfect attendance. You may even want to inform your professors of your semester goals. It is a great chance to build credibility early on.
Communicating with Professors
Some classes may be taught by professors you have already encountered during previous semesters, but some may be new. If there is a professor that you have struggled with in the past, set up a time to talk with them. Let them in on any concerns you may have about their class. If you and the professor butted heads, attempt to mend that relationship. Let them know you are disappointed in how you performed but see their new class as an opportunity to redeem yourself. Guide this communication according to your situation. Both new and previous professors will appreciate accountability and communication. They want to see you do well in their class and will be eager to work with you as long as you are willing.
It Was not a Waste of Time
Keep a positive outlook in your new and upcoming semester. Remember that nothing you have done was a waste of time. Whether you realize it or not, you learned something from that bad semester you endured. You probably learned many things that can help you evolve as a student and individual. The beauty of college and education, in general, is that it presents us with learning opportunities left and right. It is the perfect environment to learn from our mistakes and improve. Always take the time to enjoy your breaks and as with all things in life, avoid spending all of your time dwellings on the past.
Mackenzie Roberts is a senior at William Penn University majoring in History and Political Science. On campus, Mackenzie is an active presence, enjoying her roles as Student Ambassador and the Department Assistant for Social and Behavioral Sciences. Mackenzie loves college student life and expanding her knowledge on various topics.
February 2, 2023
This article discusses the challenges that art majors must overcome to make their passion a career.
February 2, 2023
While there is no wrong way to visit a college, you want to make the most of your visit. This article will act as a guide for your college visit.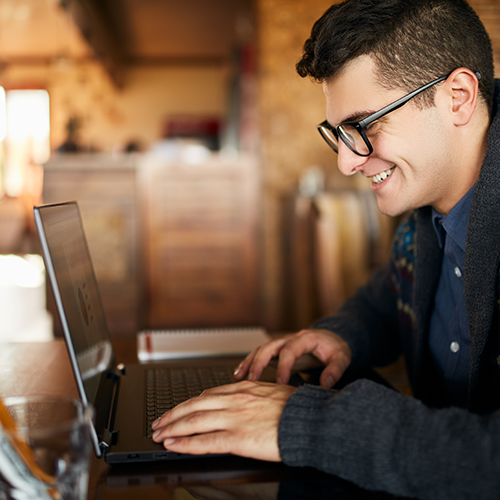 February 2, 2023
If you have been selected for verification, chances are that you didn't do anything wrong and just need to complete a few steps to get your financial aid back on track.