FAFSA Request for Verification
If you have been selected for verification, chances are that you didn't do anything wrong and just need to complete a few steps to get your financial aid back on track.
By Jessica Dickenson — February 2, 2023
---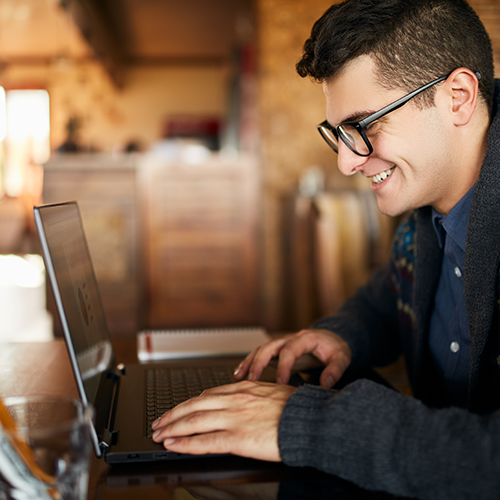 Just when you think you have all your paperwork completed and your Free Application for Federal Student Aid (FAFSA) filled out, you might see a note on your student aid report (SAR) saying you've been selected for verification.
What does this mean?
Verification is a process that the U.S. Department of Education uses it to make sure that the information reported on the FAFSA is accurate. If you're selected for verification, your school will request additional documentation that supports the information you reported. Some FAFSA applications are selected because of conflicting information, and others are chosen randomly.
During verification, the college financial aid administrator may ask the applicant or their parents to supply copies of documentation, such as income tax returns, W-2 statements, and 1099 forms, to verify the data that was submitted on the FAFSA.
What Did I Do Wrong?
Take a deep breath—you probably didn't do anything wrong.
During one of my years in college, I was selected for verification for a discrepancy in my forms. My father's taxes had been filed as married for the year previous but he was a widower at the time of my college application. This can be confusing for someone just looking at my paperwork—someone may think that this is a typo.
Chances are if you have been selected for verification it is either for a simple mistake, something confusing in your forms, or simply because you were chosen at random.
You may be surprised to learn that about 17-20% of FAFSA forms are usually selected for verification. Still, the Department of Education has been working to decrease overall verification rates in recent years. If you have been selected for verification, chances are that you didn't do anything wrong and just need to complete a few steps to get your financial aid back on track.
How Do You Verify?
The nice thing about verification is that they usually tell you what information you need to submit. Review your Student Aid Report (SAR) carefully and perhaps contact your school for more information/assistance. Your school may also send you a notification that you've been picked for verification and give you instructions on how to proceed.
Gather the Requested Documentation:
For example, if you did not use the IRS Data Retrieval Tool for your FAFSA and entered your own information, you may be asked to submit copies of your tax returns or W-2 forms or provide complete copies of your tax returns.
Tax-Exempt Interest Income:
If you had income from municipal bonds or mutual funds, these will need to be included in your financial aid statement. Usually, these tax-exempt interest incomes are included on your tax return. The interest is reported on Form 1099-INT, which you can submit for verification purposes.
Non-tax Filers:
You may be wondering,
"Great, all this talk about taxes, and my parents didn't do them last year! What do I do now?"
Do not worry, if you or your parents did not submit a federal tax return, you may have to submit a statement to that effect. You should still have other supporting documentation, such as W-2 or 1099 forms that you can still submit for your FAFSA. You may also have to submit a "verification of non-filing" letter from the IRS.
If you are ever unsure of where to find this information, you can reach out to your school's financial aid office. They will be happy to help you and answer your questions. Not every blog will have the answer to your unique questions but someone from your school probably will.
Make Sure You Complete Your Verification
Although it may seem like a lot of work upfront, completing your verification is a huge benefit to you. According to the National College Attainment Network, 7% of students selected for verification lose out on federal grants, loans, and institutional aid because they fail to submit all the necessary paperwork by the prescribed deadline.
Don't feel embarrassed or ashamed if you were selected to complete verification! Just make sure you complete your forms promptly and reach out with questions. Soon you'll be well on your way to receiving your (well-deserved) financial aid!
Jessica Dickenson graduated from Wisconsin Lutheran College with degrees in English and communication. She has applied her abilities working as a young marketing professional for a local university but works as a freelance writer and photographer in her spare time. She currently resides in Milwaukee, Wisconsin with her husband.
July 10, 2023
There is a new scandal taking hold of college admissions, focusing on "peer reviewing" pieces by high school students.
March 22, 2023
While your answers about college aren't as straightforward as the average high school graduates, that does not mean that college is not an option for you.
February 16, 2023
Here are some tips for parents trying to figure out how to send their kids to a private college.