The Five Principles of Financial Literacy
Financial literacy is an important skill that every college student should develop. Understanding the five principles of financial literacy can help you make informed and effective financial decisions.
By Mari Whitmore — February 22, 2023
---
As a college student, you will find yourself juggling various financial responsibilities, such as paying for tuition, housing, books, and day-to-day living expenses. Succeeding financially, both during and after college, requires cultivating financial literacy. Financial literacy refers to the knowledge and skills needed to make well-informed financial decisions. According to the U.S. Financial Literacy and Education Commission, everyone should know the five major financial literacy principles. These principles are: earn, save and invest, protect, spend, and borrow. While this list is certainly not an all-inclusive conglomerate of financial knowledge, understanding these principles is a great way to get familiar with the financial topics and language that are valuable knowledge for students transitioning into financial independence.
Earning
The underlying principle of financial literacy is the money that you earn. While you probably won't work full-time as a student, you can look into part-time work, gigs, freelancing, work-study programs, and opportunities for paid internships in your field of study or paid research studies on campus. The last two can help you gain valuable work experience and knowledge while earning money. Money you receive as financial aid could also fall under the earning category. If you receive financial aid, ensure you understand the terms and conditions of your aid package. Some financial aid may come in the form of loans, which you will have to pay back after you graduate, whereas others, such as scholarships or grants, do not require repayment but may have specific requirements or limitations.
Stay on top of any deadlines or paperwork associated with your financial aid. Financial aid, paychecks, and taxes can be complex, and understanding this topic is essential to financial literacy. If you are making money during school, look at the information on your paycheck. As a college student, you may work irregular hours or shifts, which means the amount you earn can vary from pay period to pay period. When you fill out a tax form, ensure the information is correct based on your current state and financial situation, and talk to a financial expert if you need help understanding what to do.
Saving/Investing
The second principle of financial literacy is saving. Saving is the process of setting aside money for future expenses or goals. Even if you're on a tight budget, saving regularly, if possible, is important—both to build up an emergency fund and for long-term goals such as buying a car or a house. An emergency fund can help you weather unexpected expenses, such as car repairs or medical bills. Aim to save at least three to six months of living expenses in your emergency fund. You can also save for long-term goals by setting up a separate savings account specifically for that purpose. If you have a steady source of income, consider setting up your direct deposit so that a portion of your earnings automatically deposit into your savings account. Direct deposit allows you to save regularly without much extra thought every month. You can also look for ways to reduce expenses, such as eating out less frequently or finding free or low-cost entertainment options.
Saving also includes investing. Investing involves putting money into assets that have the potential to grow in value over time, such as stocks, bonds, or real estate. While investing carries some risks, it also offers the potential for higher returns than simply keeping money in a savings account. Investing can help you grow your wealth and achieve long-term financial goals like retirement. It's important to research investment options carefully and consider seeking the advice of a financial professional before investing your money. Your school may even have resources or workshops to help you learn more about saving and investing.
Protect
The third principle of financial literacy is protecting your money and assets. This involves managing risks and ensuring adequate insurance coverage, which overlaps with maintaining an emergency fund. It's important to understand the types of insurance available and which ones you may need. For example, health insurance can help protect you from high medical expenses in the event of an illness or injury. Car insurance can help cover the cost of repairs or medical expenses in a car accident. Renters or homeowners insurance can help protect your belongings in the event of theft or damage to your rental or property. It's also essential to protect your identity and financial information. Keep your personal information secure and avoid sharing it with others. Check your credit report regularly to ensure no one has opened accounts in your name without your knowledge.
Spending/Budgeting
The fourth principle of financial literacy is spending, which includes bud geting. A budget is a plan for how you will allocate your income and expenses over a specific period of time. Budgeting can help you avoid overspending and save for future goals. To create a budget, you can start by listing your income sources, such as your job or any financial aid you receive. Then, list your expenses, including rent, utilities, food, transportation, entertainment, and other costs. Make sure to include any irregular expenses, such as textbooks or car repairs. Once you've listed your income and expenses, compare them to determine if you're living within your means. If your expenses are consistently higher than your income, you'll need to find ways to cut back on spending or increase your income. There are many different strategies for budgeting, and you may experiment with a few techniques to find the right one for you. Explore online resources for more information on creating and sticking to a budget.
Borrowing/Managing Debt
The fifth principle of financial literacy is borrowing. While debt can be a useful tool, such as financing a car or a home, it can quickly become a burden if not managed properly. It's important only to take on debt that you can afford to pay back and to pay it off as quickly as possible to avoid accruing interest and fees. If you have debt, you can manage it by making your payments on time to avoid late fees or negative impacts on your credit score and by creating a plan to pay off debt, such as credit card debt or student loans, in a timely manner. Make at least the minimum monthly payment, and consider making extra payments to pay off your debt more quickly. If you're struggling to manage your debt, consider contacting a financial advisor for guidance. Before borrowing money, make sure you understand the terms and conditions of the loan, including the interest rate, payment schedule, and any fees or penalties associated with the loan. Be sure to borrow only what you need and can afford to repay, and consider alternatives to borrowing, such as using savings or finding ways to increase your income.
In conclusion, financial literacy is an important skill that every college student should develop. It's important to understand financial terminology and products, such as checking and savings accounts, credit cards, loans, and insurance, and the terms and fees associated with these products before using them. Understanding the five principles of financial literacy, earning, saving, and investing, protecting, borrowing, and spending, can help you make informed and effective financial decisions. Understanding and implementing these principles allows you to set yourself up for a bright financial future. Remember to always seek the advice of a financial professional before making any major financial decisions, and never stop learning about personal finance so that you can stay up to date on this rapidly developing area of your life.
Mari Whitmore recently graduated from a tiny private college in the middle of beautiful Wyoming. She spends her time traveling, adventuring in nature, writing, and working as a barista and bartender. Recently, Mari relocated to the gorgeous hill country of Central Texas. In her free time, she loves to hike, paddleboard, read, paint, watch movies, and gather with friends and family.
March 20, 2023
Here are some tips on how to help your child during their transition to college.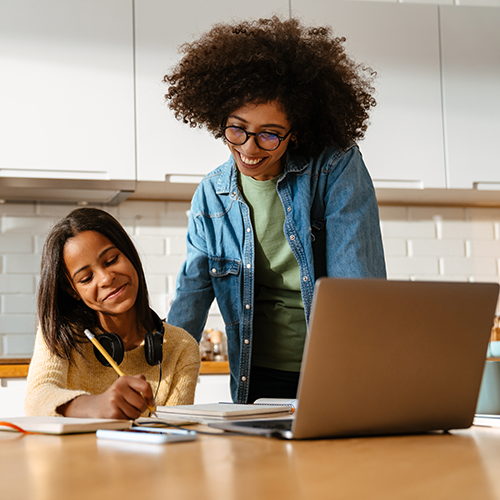 March 6, 2023
This article lists seven ways that you can teach basic money management to your kids.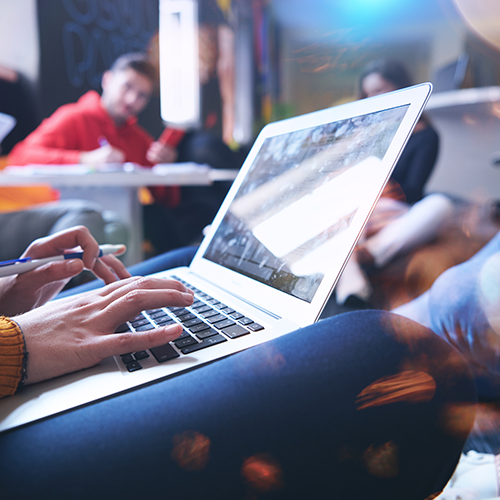 February 22, 2023
This article lists the types of student aid provided for readers to consider, along with supplemental information from student aid websites.