Navigating the Social Challenges of Overachievers : Hidden Curriculum
It can often feel unfair to be singled out for "working too hard." This article explains why you should not allow others to keep you from having high expectations of yourself.
By Xavier Royer — March 13, 2023
---
Being called a try-hard is a weird insult to know how to perceive. I can not imagine trying to frame someone's hard work and dedication to something as an insult, as though passion is somehow something to evoke embarrassment. There are some exceptions — if you volunteer to coach at a youth basketball camp, you'll probably want to let them score a few if you defend them in a drill (or don't; it builds character!) There is also some social etiquette to knowing when it's ok to gush about your awesome new Dungeons and Dragons character and when you should probably make casual small talk to allow everyone to keep enjoying your niece's baptism. In most cases, however, I am giving you permission to go absolutely nuts and embrace whatever you're passionate about. Do whatever you can to achieve your goals.
Let's call "try-hard" ing what it is; passion to the extent that others around you notice your above and beyond effort. In the case of classes, "try-hards" are often maligned for their general refusal to accept anything but maximum effort. These students are often upset at the A-, even if the rest of the class was lucky to salvage a C. I am writing this article to tell you to keep those high expectations. There may be something to be said for reading the room and taking results in context. Don't allow others to keep you from having high expectations of yourself. Others often look to let themselves off the hook in these moments. If they did averagely, explaining your effort away as a "try-harding" allows them to feel better about their commitment. Often, these comments come from those you don't need to concern yourself with, but even students who are normally kind can be frustrated and make annoying remarks.
What this article is not suggesting is developing some weird superiority complex around out-grinding your peers. Different people have different priorities, and students differ in the degree they prioritize their classes. Different students have different goals and ideas of what is acceptable, and that's fine! Some students may look to go into less competitive fields or take their other classes more seriously than those you share. As a student, I always measured myself against the others in my major and tried to stay at the front of the pack.
This can be a healthy motivator, but it risks becoming toxic when you start viewing your peers as the enemy. Though some universities encourage a competitive environment among their students, always keep in mind that you are on the same team at the end of the day. Just as annoying it is to be called a "try-hard," the answer is not to take the smug approach and consider your more casual peers slackers. Your choices about taking school very seriously is completely detached from the commitment levels of others.
You'll know you've struck the right balance of being dominant while being personable when you receive one of the greatest compliments a peer can give: asking for help. This feels great. It means you have not only demonstrated expertise in a subject but have also created a reputation for yourself that people allow themself the vulnerability to ask for help. If you're try-harding has led to this, I recommend taking the opportunity.
For one, it's a great way to make friends. Teaching others content is often one of the best ways to learn it yourself. It forces you to understand material using someone else's logic or at least communicate your own logic in a tangible way for others. This can level up your learning ability and comes in handy when approaching classes you aren't as naturally inclined to succeed. What I will caution against, however, is doing work for classmates. Not only is it cheating, but you're being taken advantage of even if you're paid for it. Be a try-hard, but ensure the blood, sweat, and tears you put in are not pilfered by others.
I want to be clear — likeability is far from the most important aspect of having classroom success, but boy, does it help. It's a great gift to be able to put in maximum effort and be truly passionate about something. Being able to do so without putting off or ostracizing your peers is a great feeling. It can often feel unfair to be singled out or othered for publicly expressing your interest or "working too hard." But don't forget that overachievers run the world. The best of them combine their passions with the ability to forge and maintain relationships.
I am currently a full time instructor at a William Penn University, a small private university in Iowa. I am the lone political science faculty member there. In my time teaching, I have already connected with an incredible cohort of students in ways I could never have expected. Partnering with SAGE will allow me the opportunity to help even more students across the globe navigate those tricky questions.
March 28, 2023
This article will help you understand your rights regarding your personal medical information.
March 28, 2023
This article discusses five of the most important things you can do to survive — and thrive in — a first-year course.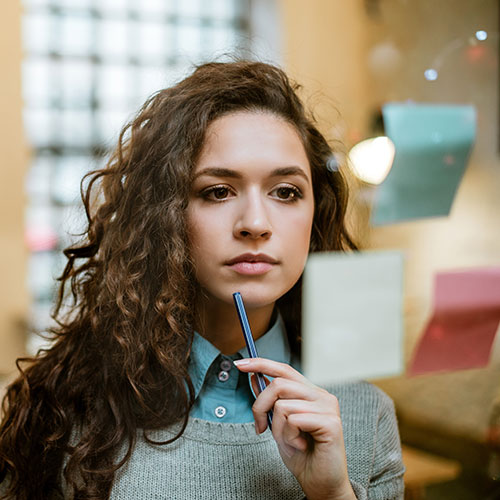 March 28, 2023
Exam season does not need to be detrimental to your health. Follow this three step plan.